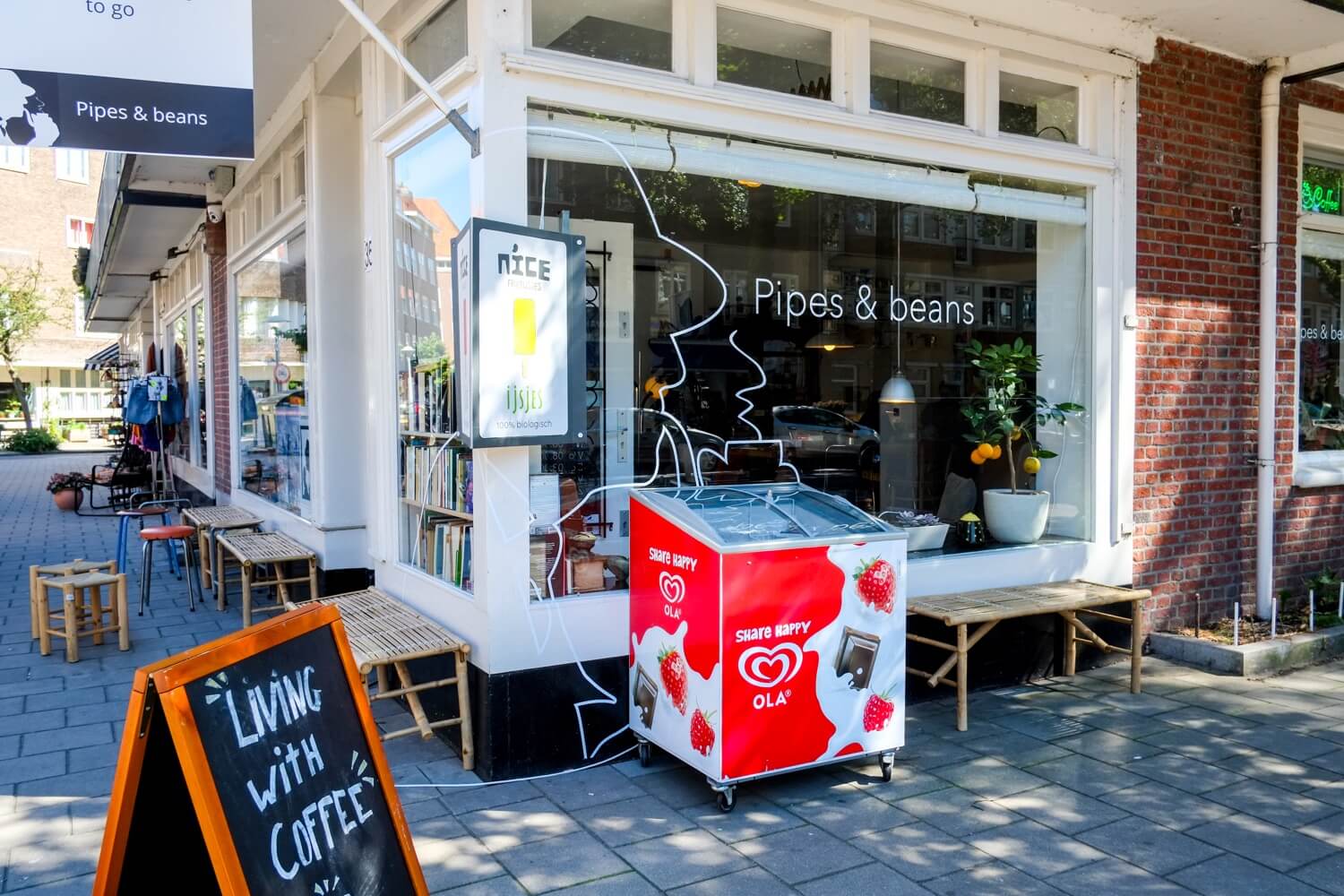 Venopi loves Pipes & Beans!
Welcome to Pipes & Beans, a quality coffee store located near Hoofddorplein in Amsterdam, where entrepreneurs Maikel van Rooij and Iteke van Hille have converted an old tobacco shop into a cozy cafe! This comfortable and contemporary setting could be the location for your next event!
The cafe came to be through a crowdfunding campaign. In just 33 days, 63 enthusiastic supporters donated almost 45,000 EUR to make Maikel and Iteke's dream come true. With the community's support, Pipes & Beans stays true to its roots, a tobacco shop that was a mainstay of the neighborhood for more than 40 years, with a collection of handmade pipes for sale in the cafe.
Equity crowdfunding is a viable method for raising funds where people can raise money for specific products or projects and allow early-stage investment in their idea. Individuals and companies are now able to come together based on shared values, intertwining their needs with a collective vision for the future. Ideas, like Pipes & Beans, can empower their community to invest through equity crowdfunding. Crowdfunding is the sharing economy route to capital by enabling entrepreneurs to not only access capital but to get validation for business.
The result: a trendy coffee store. With a passion for honest coffee, the owners are dedicated to stocking coffee beans that are produced in an ecological and sustainable way and giving back to the community.
The folks at Pipes & Beans want to make a positive contribution to the community. Maikel says that there is a need for a place where everyone feels welcome and his hope is that Pipes & Beans functions as a second living room in the neighborhood. It is important to the owners that they benefit the neighborhood in several ways, for example, hosting events like coffee tastings, or even afternoons for music (on the record player) and film (projected on the wall).
This space would be ideal for an off-site meeting in a neutral space or a small get-together. In the past, they have hosted film shoots or intimate dinners. You can even bring your own food!
To the left, you can see a screen where an old-school Nintendo Atari is plugged in. Not photographed is a record collection where patrons can peruse and purchase, or just play an album on the record player in the corner.
Venopi loves Pipes & Beans and we think you will, too. If you are looking for a social space to share with friendly faces, look no further than Pipes & Beans.