2

locations are found in Rockstart
2
Rockstart headquarters in Houthavens, Amsterdam are a great place to work, network and share knowledge, as we host an international community of tech-driven, fast growing startups. A vast network of mentors and investors, in-house startup accelerators, and a large group of talented entrepreneurs around make Rockstart Spaces a perfect environment to grow your company.
Perfect for:
Corporate Event, Meeting, Off-Site, Presentation, Training
400

Size
600
Standing
350

Sitting
200

Dining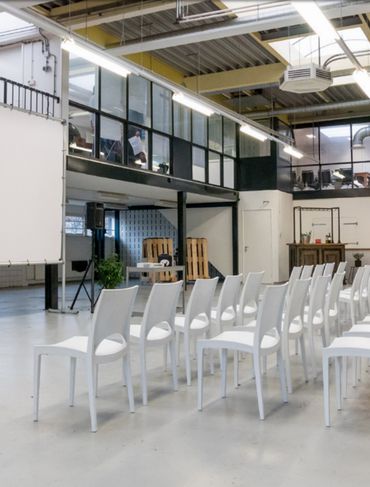 The Lounge is a relaxing and colorful environment, providing a unique 'chill out' atmosphere for various purposes. The bright space can be ideal for group work, bonding activities, and meetups.
Perfect for:
Brainstorm, Corporate Event, Hackathon, Meeting, Off-Site, Presentation, Team Building, Workshop
100

Size
100
Standing
70

Sitting
40

Dining