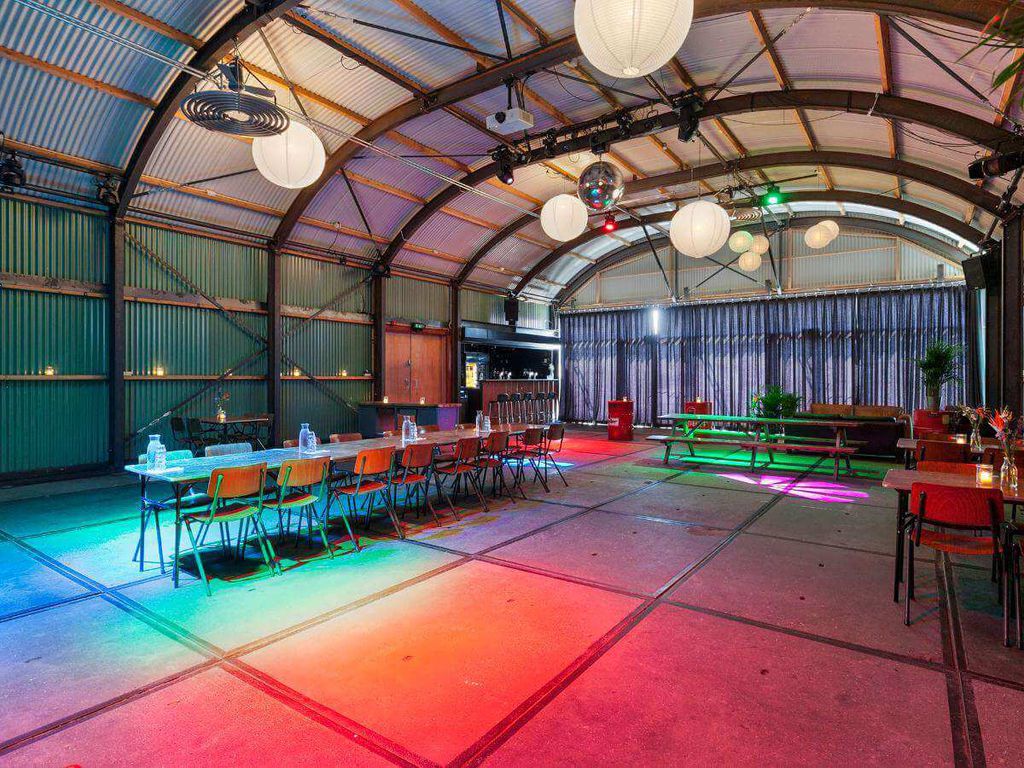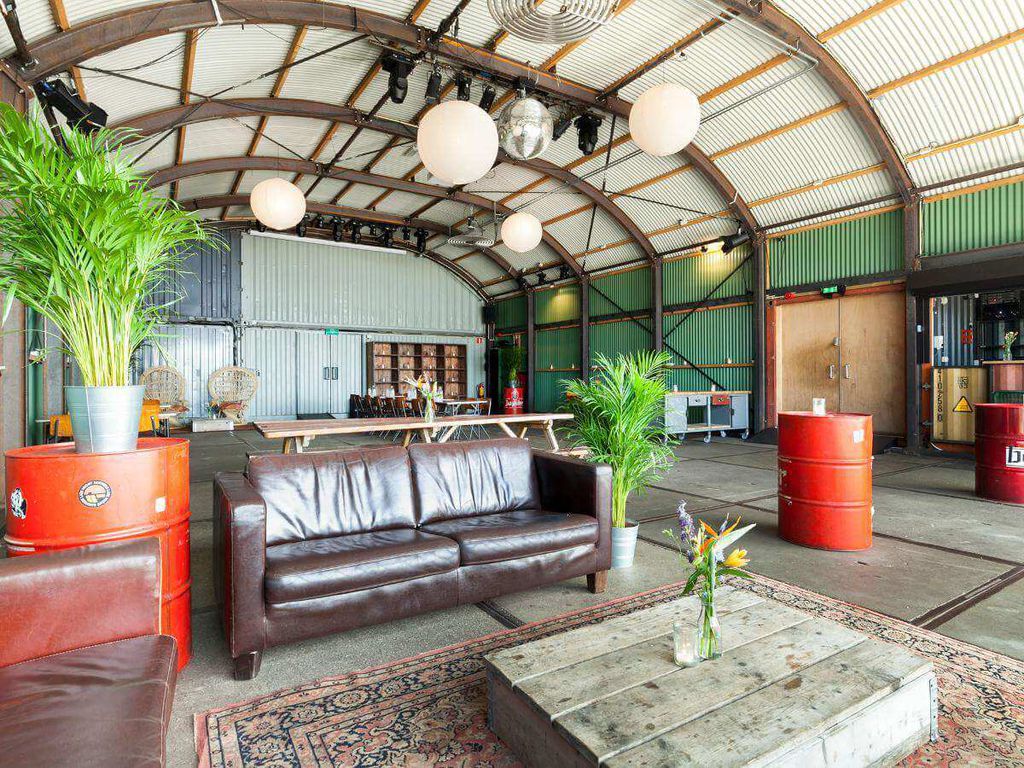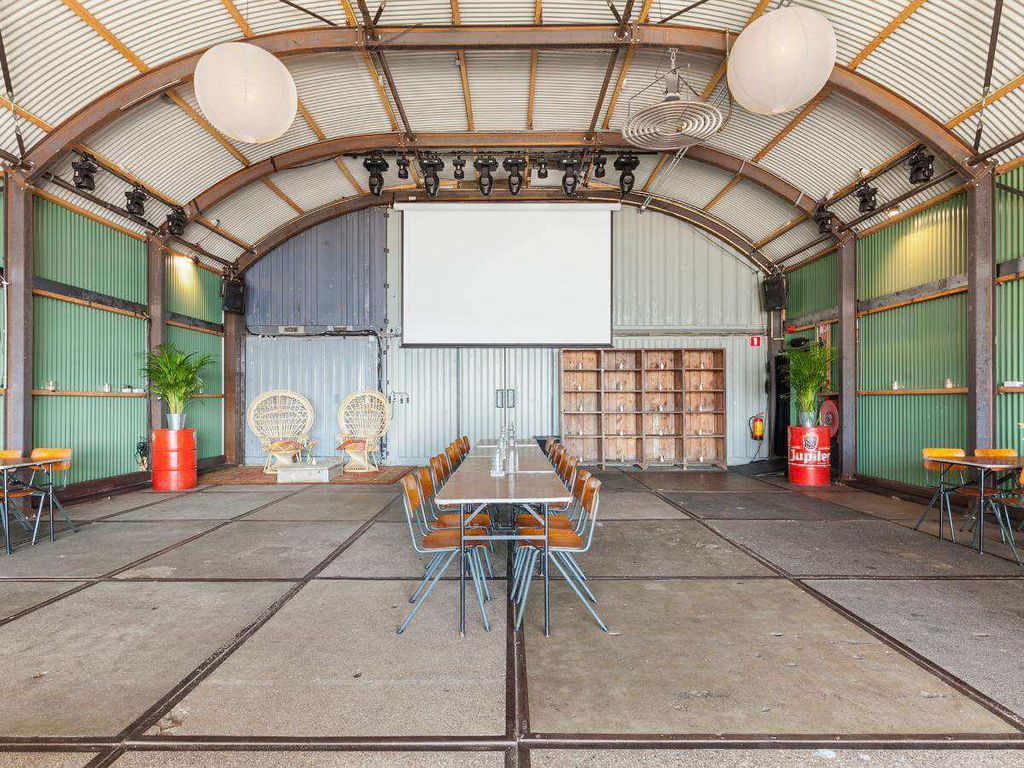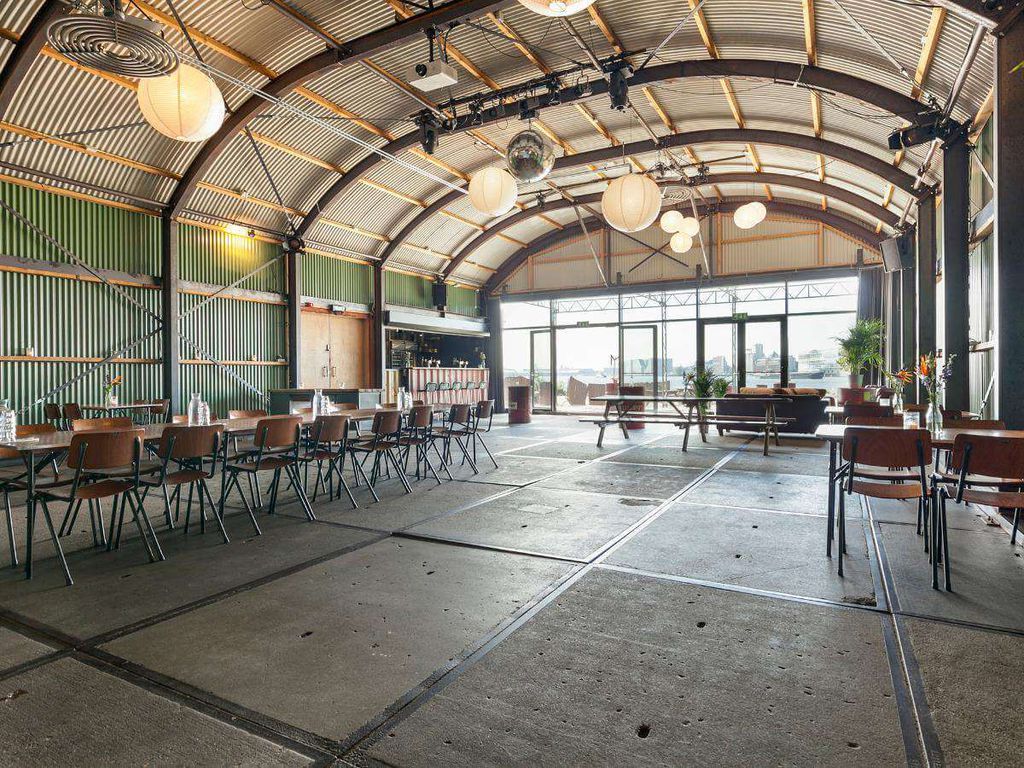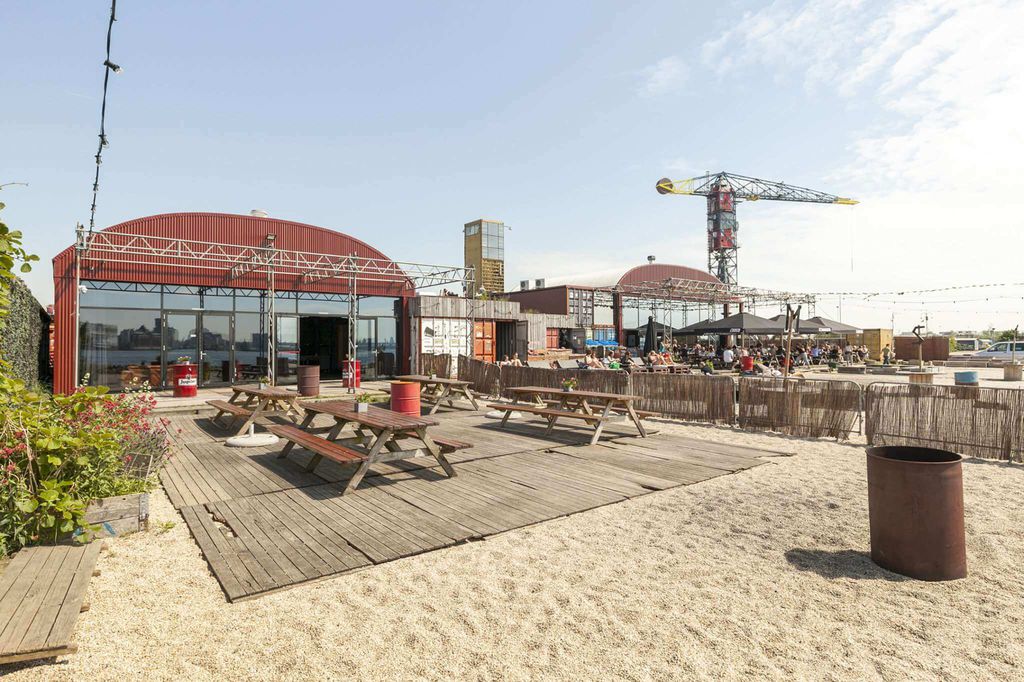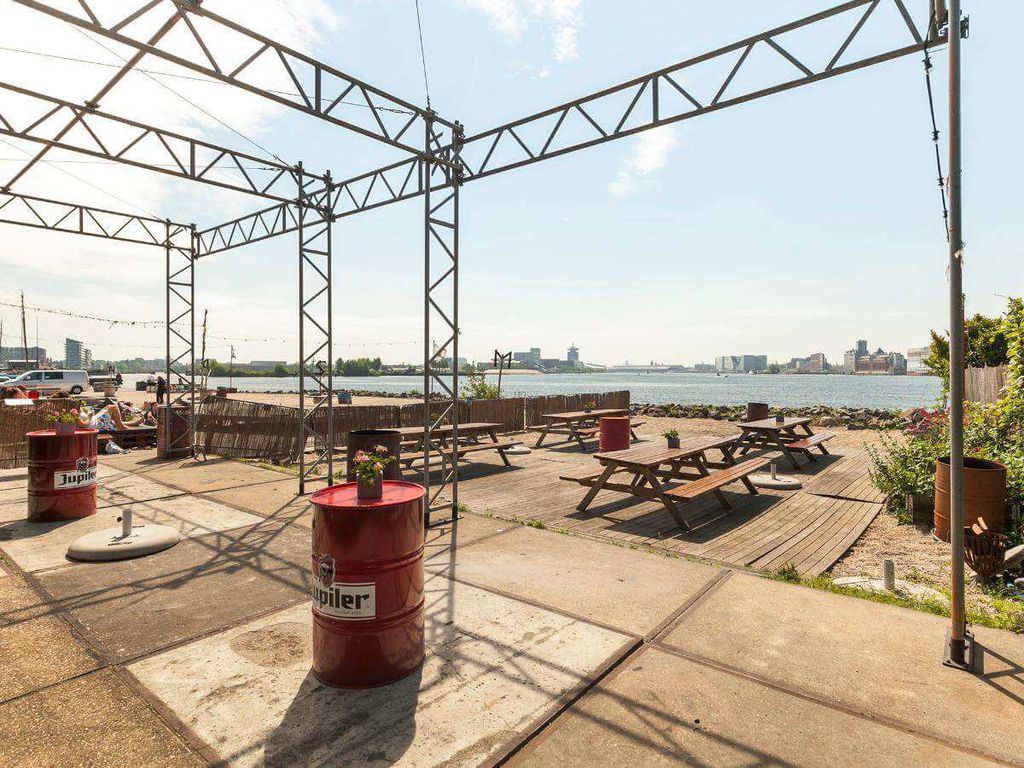 Starting from

€ 550
Hall
Pllek : T.T. Neveritaweg 59 59 , 1033 WB Amsterdam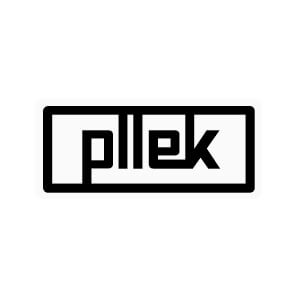 Rachel
Contact

Pllek is opened every day of the week. Sunday until Thursday we are open from 10:00 to 01:00 and both Friday and Saturday we close at 03:00. If you would like to start before 10,00, let us know. When starting earlier, please consider the front door will still be closed. You can enter Pllek by walking past the beachside and straight to the hall.
We rent the hall out in sections of a day. This means that there is a minimum of four hours. It is also possible to rent the hall for longer time periods. The rent includes basic cleaning services and basic staff deployment. Depending on the kind of event you are planning, there can be extra costs for staff and cleaning services.
RENT PRICES HALL (excl. any package)
Sunday to Thursday (4 hours) from 400 euro
Friday and Saturday (4 hours) from 500 euro
CAPACITY
INSIDE >> HALL SIZE: 11 m x 17,5 meter, ridge height 5,5 meter
Sit-down*: 170 pax
Theatre*: 200 pax
Party*: 350 pax

OUTSIDE >> TERRACE SIZE: 5 m x 11 meter, small beach approximately 11 m x 10 meter
Party outside*: max 150 pax
Sit-down diner outside*: max 60 pax

RESTAURANT
The restaurant is always open for our regular guests, therefor it's not possible to rent the restaurant itself.
Groups up to 40 persons can have their lunch or dinner in the restaurant, in consulation.

INTERIEUR
The hall next to the restaurant is furnished with a cosy seating area. It contains a complete bar and a couple of barrels which are used as standing tables. It's possible to add more furniture or objects to the hall. For example we can add tables, chairs, a stage or a cocktail bar. Depending on the amount of people that will attend, it is possible for us to rent more furniture. Please do not hesitate to contact us to discuss more possibilities.
Facilities
Kid's friendly
Pet friendly
Smoking Zone
Flexible furniture layout
Sound System
Service staff
Technician
Alcoholic beverages
In-house catering
Available before/after hours
Bar
Suitable for
Conferences
Corporate Event
Party
Private lunch or dinner
Special note
SOUND SYSTEM (Not included. Prices on request)
The hall next to the restaurant is equipped with a sound system type EAW F129z (top speakers in every corner, totaling four, plus one sub speaker). You can easily play your own music by connecting an iPod or a phone to our system. It's possible to adjust the sound system and the direction it faces, so it matches your type of event. Think off intimate meetings and dinners to huge symposiums, congresses and parties. If you want to display a movie, we have surround sound with effect 5.1.
LIGHT (Not included. Prices on request)
To complete your event, the hall is provided with atmospheric lights and equipped with a professional lighting system. Because the glass front faces the south, there is lots of daylight in the hall. Do you feel like launching out the big stuff? You can hire our technician to operate the light board and create an amazing light show during your event.
CUSTOM MADE EVENT?
If your request doesn't fit in with one of our packages, we will make you a custom made offer.
Please note that the custom price ratio can differ from the packages.
Check out the basic rent prices of the hall on the previous page (Hall Specifications).
Bring your own food is not allowed

Available to rent outside opening hours