2

locations are found in koken-bakken
2
Spaarndammerdijk 319 , 1014 AA Amsterdam
The Buurtboerderij in the Westerpark is a vibrant center of activity and tranquility, run by clients of De Regenboog Groep and volunteers.
50

Size
1

Standing
De Buurtboerderij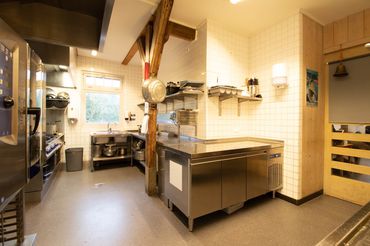 Amstelveenseweg 53 , 1075VT Amsterdam
Looking for a great place to host your next cooking event? Labyrinth might be the space for you.
An eclectic space with a warm and intimate feel, Labyrinth can seat up to 45 people with plenty of room for whatever you might need. Whether you are organizing an off-site team meeting in a neutral space or a workshop where you need space to divide into small groups, Labyrinth might be the place to you.