Looking for a space? We'd love to help
From organizing a corporate event to your child's birthday celebration, & everything in between, our team can help you find the ideal location.

Have another idea?
We welcome creative projects and look forward to helping you find a unique space.
Get free quotations
Connecting people to places
Unique locations
Every space you see on our platform has been carefully handpicked & curated. We partner with businesses that provide unique and creative spaces.
Affordable
We help you find spaces that might be otherwise unavailable or inaccessible at affordable prices.
Why we share
We believe that the sharing economy model has wider implications beyond business transactions. Through sharing, we can help support local businesses & empowering emerging businesses.
Dedicated support team
Need help finding a location for your next occasion? Our dedicated support team is ready to assist you. Our aim is to make the venue finding process simple and easy with our user-friendly platform.
How it works?
List

List your unique and creative spaces to generate additional income & maximize the usage of space

Browse

Browse and compare prices to find the ideal location for any your next occasion

Book

Connect with space providers to book a one-of-a-kind location!
We are here to help!
Meet some of our team…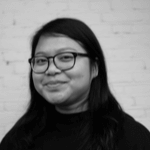 Arin
Awesome connector
Venopi values flexibility and we make sure to offer the kind of service we like to receive ourselves, which is why I love working here. The energy and dedication of the team are incredible.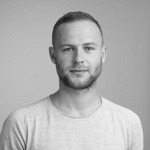 Leroy
Sunshine mascot
I believe that transparency and networking should be integral parts of any company. Venopi combines these and offers a powerful solution for venue owners and location seekers.