Get to know us
About
Venopi
Venopi is a marketplace for event vendors.
We enable people to browse, compare and book any event vendors without the frictions and inefficiency of the traditional flow.
Ever since the birth of the idea, our mission has been connecting people through events and activities in the most efficient, seamless and transparent way possible!
Our dream is to be THE MARKETNETWORK for event industry.
Whenever anyone thinks of "event", we want them to think of Venopi!
Our awesome team
People matters the most for Venopi.
We motivate, support, and keep each other in check.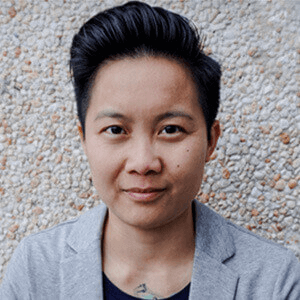 Been writing code since 2010. Ivana is a self-taught engineer, who is passionate with building product that can help many people.

Together with Gaurav, Ivana builds Venopi with the focus on the front-end, usability, design & UX.
Ivana
Building Venopi (Amsterdam)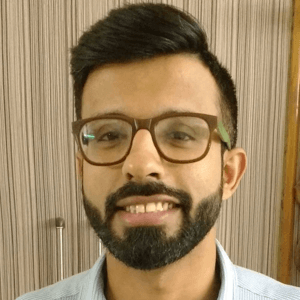 Writing reusable, testable, and efficient backend code is his main focus. Gaurav has 13+ years experience as a software engineer.

His role is to ensure the ongoing availability and development of the IT system & infrastructure.
Gaurav
Senior Developer (Bangalore)
Myra is our "Swiss Army Knife" at Venopi. Her operational skill is undeniable, and she understands our customers' and vendors' needs really well.

We always describe her as someone who will go the extra mile and more!
Myra
Merchant Acquisition Specialist & Operation (Jakarta)
Our values
What keeps us together...
People
Venopi was founded to help people. We aren't interested in building cool things simply because they are hip. Our aim is to deliver a useful platform that fixes a problem and helps the community.
Openness
Our agile background has made transparency intrinsic to us. Stay unbiased and open to new ideas, and never ever be afraid to make mistakes.
It happens, that's OK.
Uniting
At Venopi, we are united and we are uniting. We strongly believe in teamwork and networking, which goes hand in hand with our mission to connect people to locations that fit their needs.
Service
Our main goal is to provide GREAT service. Why? Because we treat others as we wish to be treated and we always go the extra mile, or two. Be nice, it doesn't cost you anything.
Creativity
'Do more with less' - that may be a motto, but for us - also a necessity. Reality is - we are a startup and often have to make do with what's available. And you know what, we are good at it!
Have fun
Stay curious, discuss books, do experiments, challenge yourselves. This startup world can be overwhelming, make sure it also remains fun. Life is too short, don't spend it inside a box.
Venopi Culture Code
Venopi Culture Code is forked from one of the best companies to work for, Hubspot. The content of this is from many sources, from Master of Scale by Reid Hoffman, Zero to One by Peter Thiel, to multiple different sources that inspire us to create Venopi Culture Code.
Ready for take-off?
Launch for free! Only pay when you make a sale.
Free

Listing

Free

Quotation tool

Free

Inbox tool

10%

commission fee + 21% VAT
Start now
Two

Listings

All features in

Starter

Community

access
First deal

promo

5%

commission fee + 21% VAT
Join Community
All features in

Community

Growth

oriented

Unlimited

Listings

2%

commission fee + 21% VAT
Join Business
Interested to learn more?
Joining Venopi is super easy! Pick any of the options below and get to know us.