5 Simple Ways to Celebrate Your Child's Birthday during Lock-down
5 Simple Ways to Celebrate Your Child's Birthday during Lock-down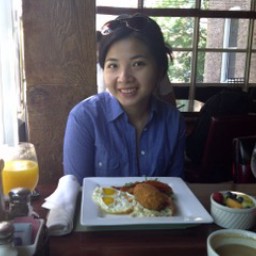 In a normal situation, we celebrate birthdays like how we want to. But in a less normal condition-like this pandemic- we have to be more creative than usual. We've been celebrating birthdays with our families and friends, but social distancing has prevented us from celebrating like we used to. In my opinion, children are more affected when it comes to celebrating birthdays. Parents are forced to be more creative and playful in regards to their child's birthday at this challenging time. After all, we always have to make the most of it, right?
Nonetheless, parents have been thinking outside the box and come up with newer forms of celebrating. Let's take a look at how we can celebrate birthdays for children during this tough time.
1.Host an Online Birthday Party
Gather your friends and family on one of the video conferencing sites. You can also have a live stream when cutting the cake so that your child's friends can tune in and be part of the celebration. You can also ask everyone has a dessert of some sort; a cake, donuts, cookies, etc., then everyone can sing and eat their cake together. When it's hard to arrange a specific time, it's possible too to ask the parents to help the child sending short clips and voice notes wishing a happy birthday.
2.Organize a Birthday Parade
An entertaining way to celebrate it to organize a birthday parade. Coordinate with the other parents to drive by your home, waving, honking, and other fun stuff. Plan ahead what time works best and celebrate from a safe distance. You can also invite the children to create signs and decorate their cars.
3.Bake a Cake Together
Cakes are the most important thing from a child's birthday party. Since we're in quarantine anyway, why don't we use the time to bake a special cake? While at it, we can always involve the birthday boy or girl feel in helping baking their cake. We can also let them decorate the cake. This not only introduces them to new activity but also teaches them how to appreciate small things and togetherness.
4.Plan for Treasure Hunt
While staying home, why don't you try to hide presents around your house and give your child clues to find them? It would be fun since kids love to get surprises. Not only this idea will get them to move, but they also will be more excited if they have to search for their presents.
5. Go Camping
Kids always love being in the tent. Why don't you pitch a tent in the living room or in the back yard? Kids will definitely enjoy this idea. You can also ask the child to help you put up the tent.
There are more ideas to celebrate. But in the end, the most important thing is being together. We can keep it super simple as well by gather around the table for dinner, singing Happy Birthday, and give a homemade card or present. Just be together. Take solace in the simple things right now. Take this time during social distancing to reconnect with your family. We can connect with our family as we've never had before.
BONUS: Book a community playground around your area
In some countries, the governments are starting to lift the lockdown steadily and allow community playgrounds to open with some with strict rules, such as:
Max 15 children in the playground
Keep 1.5m distance away
Only small groups permitted (max 4 children)
Take each other into account
If you're in Amsterdam, check out De Gibraltar and book the trial playground for free on Venopi!
How do you celebrate your child's birthday during Covid? Have you more ideas? Let us know.