7 Ideas for Corporate Events To Improve Your Employees' Well-being
7 Ideas for Corporate Events To Improve Your Employees' Well-being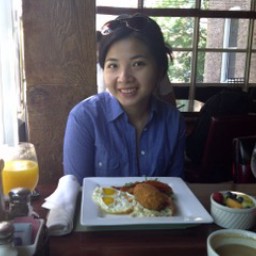 Through the pandemic, we faced the fact that nothing else is more important than our health. The situation has led people to take care of themselves for the better, mentally and physically. Also, people have become more conscious about their work-life balance. International organizations, such as WHO and ILO, have also called for new measures to tackle this problem[1]. According to a report, an estimated 12 billion workdays are lost annually due to depression and anxiety. The covid-19 pandemic has triggered anxiety and depression worldwide.
Therefore, companies must help employees cope with this problem to balance their work and personal life. Having high levels of employee well-being in the workplace is essential to a happy, healthy and productive team. Companies can help improve their employees' well-being by incorporating wellness activities. Not only will it help reduce the effect of stress and boosting moods, but it also helps to increase focus and experience better overall mental health. Equipping a balance between work and personal life is why wellness in the event industry has taken an important role.
Companies who want to organize events to improve the employees' well-being can arrange some of the following activities:
1. Stress reduction workshops
Attending a stress reduction workshop is a great way to hone stress management skills and share experiences with others. It can stimulate employees to navigate challenging times by equipping them with skills to feel empowered to manage life's challenges.
2. Yoga with co-workers
Bringing yoga into the event can lower stress levels, prevent injury, and increase productivity and creativity. Employees can do this activity weekly or in a workshop where companies can rent a studio with instructors included. Since there are many offerings on yoga practices for company outings, this activity might be one of the easiest to organize workshops for your company with significant benefits.
3. Business outing
Take your employees for an outing every once in a while. It can be visiting a museum or a winery or having a lovely dinner and drinks at a local restaurant. These activities help to boost their mood while learning about something new and bonding with their co-workers.
4. Spa Treatment Day
A spa could be a great environment to unwind while having the benefits of a treatment. It can help the body to de-stress and release tension. The treatments can vary from body massage to face and foot treatments.
5. Sports Activities
Sports are known to lessen stress and improve overall well-being. Those who exercise often have a better mood, are more productive, healthier, and less likely to take time off work. Furthermore, sport is an excellent activity for bonding with the team, as some sports are group activities.
6. Healthy Cooking Class
Another wellness activity idea is a cooking class focusing on healthy food. It gives the employee a chance to learn new skills, and it's another tremendous team-building activity where they can connect over cooking and good food.
7. Wellness Weekend Getaway
Companies can also host a more elaborate wellness event for their employees, such as a 2 to 3 days outing with different activities stimulating the mind and the spirit. By organizing a wellness weekend getaway, employees can get the stress-releasing benefit while building a closer relationship with their co-workers. Fitness classes, painting workshops, yoga workouts, and body and mind treatments are several wellness activities perfect for the weekend getaway.
Companies have never been challenged to create events for their employees more creatively. Not only has the pandemic changed how momentous corporate events matter, but employees have also shifted their focus to more important things. Both combinations are great recipes for companies to organize more exciting and meaningful events in 2023.
[1]
https://www.who.int/news/item/28-09-2022-who-and-ilo-call-for-new-measures-to-tackle-mental-health-issues-at-work