Your Checklist When Hosting A Baby Shower
Your Checklist When Hosting A Baby Shower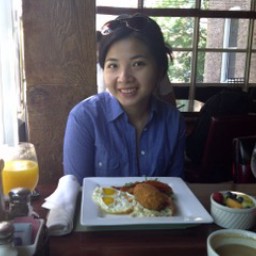 Hosting a baby shower is fun, but it could be stressful too. Not to mention when you want to surprise the mom to be. To be able to plan it well, you need a checklist when hosting a baby shower. The secret of a successful event lies in planning it well.
Having a checklist not only help you to sort out your to-do list, but it also reminds you what needs to be done, especially when the event is approaching. I'll discuss a little bit of several points that need to be taken into account when you host a baby shower.
1. Decide on the guest list
It's always important to decide how many guests are going to be invited because then you can decide on where to host the event and how big is the party going to be. List any of them who will be invited to the baby shower.
2. Choose a venue
The venue is essential for hosting an event. It could be your home, a restaurant, a café, a tea place, or even a park. It would be best if you also consider how many guests are coming and the budget for the event.
3. Send an invitation
After booking a venue, you can send an invitation to the guests. You can make it yourself, have it printed, or even send it digitally, which will save you lots of time.
4. Set up a gift registry, when available
Many people set up a gift registry to make sure that the mom to be will get things she needs for the arrival of the baby. It also prevents guests buying the same gifts. If there's a gift registry, it's always better to put it in the invitation, so it's clear for the guests.
5. Take care of the catering
Select the type of food and drinks you want to serve at the event. If it's at your place, you can decide if you wish to cook yourself or let a catering do it. If you're hosting the shower at a restaurant or café, you can discuss with the venue which refreshments they serve. They might create a special meal for you or guests can just select from the menu. Don't forget to check whether any of the guests has a food allergy.
6. Choose the decoration
Decorations could include balloons, candles, lights, lanterns, pennant banners, table centerpieces, and more. Usually, the decorations are suited to the theme or color of the baby shower.
7. Prepare for the cakes
It's very common to have a sweet table on a baby shower party. It usually has different kind of cakes, small cakes, cake pop, big cake, and even pampers cake.
8. Prepare the games
A baby shower wouldn't be fun when there're no games. There are many websites offering ideas for baby shower's games. Prepare for 3–4 games for the event, depends on the duration of the baby shower. Gather all the necessary supplies for the games, and don't forget to prepare the prize.
9. Prepare the party favors
Giving out a party favor is a thoughtful way to thank the guests for coming. It shows that the host appreciates them for helping and celebrate the arrival of the baby. Party favors don't need to be expensive; it could be something small too. It's always good to make sure that the favors are going to be useful for the guests.
It's not uncommon to hire an event planner for the baby shower. Whatever you choose, it's always handy to have a checklist on your own to make sure the party you host will run smoothly.