Why joining a community is a good idea for your business, especially amid the pandemic
Why joining a community is a good idea for your business, especially amid the pandemic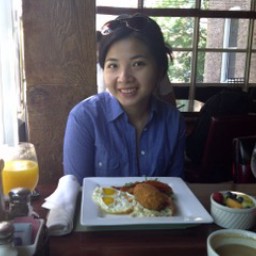 During this tough time, people are searching for help, businesses are looking for supports, governments are working with the private sector, etc. We help one another, support each other, to be able to go through this crisis and disruption. Surely a sense of community is utterly felt stronger than ever. But what is a community? And why is having a community so important, especially for your business?
Dictionaries offer different meanings on community. Nevertheless, they define community merely as a group, a society at large, a unified body of individuals. One thing is certain; community is about people. It's not a place, a building, or an organization. It is both a feeling and a set of relationships among people.
"Community is about People"
Talking about a community in the business world, it's becoming increasingly important, as they focus more on partnerships, collaboration, and positive work culture. Communities make up the customers, followers, fellow businesses, investors, etc, that keep business up and running. For that reason, many companies have been building communities around their activities. This kind of community is mostly based on goals and vision, where they can help and share with each other. This mutual relationship exists in different ways, for example, a community of different companies sharing their ideas to help other people in need, a community of a certain brand sharing their thoughts to inspire, or a community of various startups sharing their knowledge and stories through a platform. So, why is joining a community essential to your business?
1. It gives a sense of belonging
Being a member of a community leads to a sense of belonging, trust, and caring for each other. People form and maintain communities to meet common needs. There's individual and collective sense that they can, as part of that community, influence their environments and each other. This sense of belonging can come from different aspects; from shared experiences, shared vision, and shared history, among others. For examples: a group of people who went to the same school, a group of foreigners in a certain country who create an expat community, or even a group of moms who want to share their cooking recipes. It's like building a family in a non-traditional sense.
2. It offers support
Not just a sense of belonging, but being a part of a community can give you certain extra support. This can be very helpful during tough times like now. Each business has its problems, but they usually share common problems too. It's obvious that during COVID-19, a lot of business suffers from profit loss, loses customers due to lock-down, faces tough decision to reduce human resources, etc. When this problem is shared, each one will understand that they're not alone in this. This mutual feeling can make a community stronger while in turn, it will give support to each business.
3. It opens up more opportunities
When you have a community, it will increase your chance of opening up your business to more opportunities. This can be achieved when a community join forces by sharing their learning, network, information, ideas, and even their resources. For example; sharing a space where you can save the operational costs, sharing ideas how you reduce expense during this pandemic, tagging each other on social media to attract more customers,etc. This collaboration can be formed between businesses inside the community, or even between communities. Opening up to new opportunities can save not only costs but also time. Another advantage is that this opens a chance to introduce your brand or business where you will get a wider audience. In the end, when the environment of a community is thriving, this will often increase opportunities for collaboration and growth.
4. It gives back to the larger community
From a community to a community. By sharing ideas, giving supports, sharing thoughts, we give back not only to the community itself but also to the community in large (our surrounding, our city, etc.). When we help each other, we already contribute something positives to our community and society, by building new businesses, forming new collaborations, etc.
"Alone, we can do so little; Together, we can do so much"
Helen Keller
Can you imagine how much you can grow when you join a community? We will all continue to face daunting challenges ahead for which we are not prepared, especially during this tough time. As Hellen Keller once said; "Alone, we can do so little; Together, we can do so much". So why don't we use this chance to help each other, hand in hand, starting with a community, through communities, for our communities?
How we support community
At Venopi we believe that we can support community in meaningful ways, such as, but not limited to, space sharing. We are constantly challenging the status quo of how space is being (and can be) used, how we can add value and give back to the community.
If you have an empty space or know someone who does, please contact us. We can help business to reach more audience to rent out their existing spaces. Our platform is created for event suppliers to connect with potential customers and complete transactions seamlessly.
Last but not least, if you have an idea to help local business during this hard time, please let us know. We're always open to new ideas.