8 Things To Plan For Any Wedding
8 Things To Plan For Any Wedding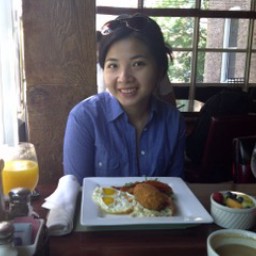 Ah, wedding…a major milestone in life. It's an extraordinary moment when two people decide to tie the knot. It needs to be celebrated. Small or big, it doesn't matter. Because what matters is to celebrate it with people you love and cherish.
Just like any other events, wedding needs a PLAN. The event itself sounds fun, but the planning could be exhausting because there are so many things to take care of. Of course, you don't want your major event in life goes without thorough planning. The wedding should be memorable and meaningful. Make it the way you want it to be.
Some couples choose to have an event organizer or so-called wedding planner to take care of everything so that the couple can enjoy more on the process. The planning is very exhausting because there are so many things need to be done between booking vendors, organizing RSVPs, and managing budget. That's the reason why the planning usually takes a year before the celebration. Whatever plans you and your partner have for the party, small or big, with or without event organizer, here's a little reminder of the things that need to be organized.
VENUE

Choosing the right venue is one of the most essential things when people plan their wedding; could it be classic- , rustic-, romantic-, cultural wedding, etc. There's always the right venue for any kind of wedding. Before deciding on the venue, knowing the budget and how many guests you're expecting to invite is essential. This will save you from headaches down the road. Furthermore, it's also important to choose a venue that suits your theme. Some people love to have their party outdoor; others want to have it indoor. Don't forget to outweigh the pros and cons of each venue. We also need to check whether it's accessible for some guests who might have special needs.

CATERING

Catering is an essential part of the party. When you decide on the food, also think about the venue, the size of the party, the duration of the party. If it's a small party with a short duration, you can think of having canapé, drinks and sweet table. If it's going to be a big party, you could have a standing party with a buffet or seating party with food served on the table. When you book a place in a hotel, usually the venue offers the venue with the catering as well. Ask upfront whether it's possible to bring your favorite caterer, or to bring your favorite food that the venue doesn't offer. Explore menus and don't forget to ask about the presentation and what's included in the costs. Last but not least, ask for a food testing before the wedding.

CAKE

What would a wedding be without a wedding cake? Some people like it big, but some like it small. Choose a cake that's compatible with your budget, the style of the venue, the flower arrangements and the menu. You can always make an appointment with the baker to have a test on the cakes you like. Don't forget to mention whether you have any allergies or dislike on certain ingredients.

INVITATION

Your wedding invitation usually reflects the theme of your wedding. They often should be ordered at least four or five months before the wedding to ensure you have enough time to receive them, address them, and mail them to your guests. Make sure that you put enough information on the invitation so that it will be clear to the guests.

PHOTOGRAPHER

It would be best if you had a clear idea of your style. Get to know the style of the photographer that suits you, because each photographer has different styles. It's important to know the style of the photographer well because they will be the one who captures all the important moments. Ask to see a portfolio, talk to them, and make sure your personalities connect. Try to get thorough information on their packages, what's included and what's not.

DECORATION

Find lots and lots of inspirations. You can find them on Pinterest, Instagram, Wedding Magazines, etc. Most of the time, you already know your preferences, but looking for more inspiration can help you to know what's out there, what's in the season, and also perfecting your ideas. Decoration asks for a lot of attention to details. Best if you give this task to the expert, such as a decoration vendor. They can guide you step by step to what needs to be done. When talking to the decoration vendor, make sure you already know roughly what you and your partner want in your party.

WEDDING GOWN

Do a bit of research before you start the big hunt so that you can get a sense of what is available in terms of a wedding gown, and what your eye is drawn to in terms of shape, fabric textures, and details. You can buy or even rent a dress. Make appointments with different vendors, so you get the chance to see more options. Also, do think about the budget for the gown and don't forget to choose a gown that's comfortable for your wedding day.

MAKEUP / HAIRDO

Make sure that you stay true to your style and communicate it to the ones who're going to do the hair and makeup. You can always still listen to the makeup artist, but in the end, it is you who will walk down the aisle, and you need to feel good in the makeup. The same thing goes for the hairdo. This list summarizes general things that need to be planned for your special day and it will give you a head start in planning. Last but not least, remember that it's your day; it's your special event, make sure it's planned as you want it. And the most important thing, enjoy the process, don't stress out. It doesn't have to be perfect, as long as you and your partner enjoy the day with loved ones.