In the spotlight: José María, Director of GPi DMC Spain
In the spotlight: José María, Director of GPi DMC Spain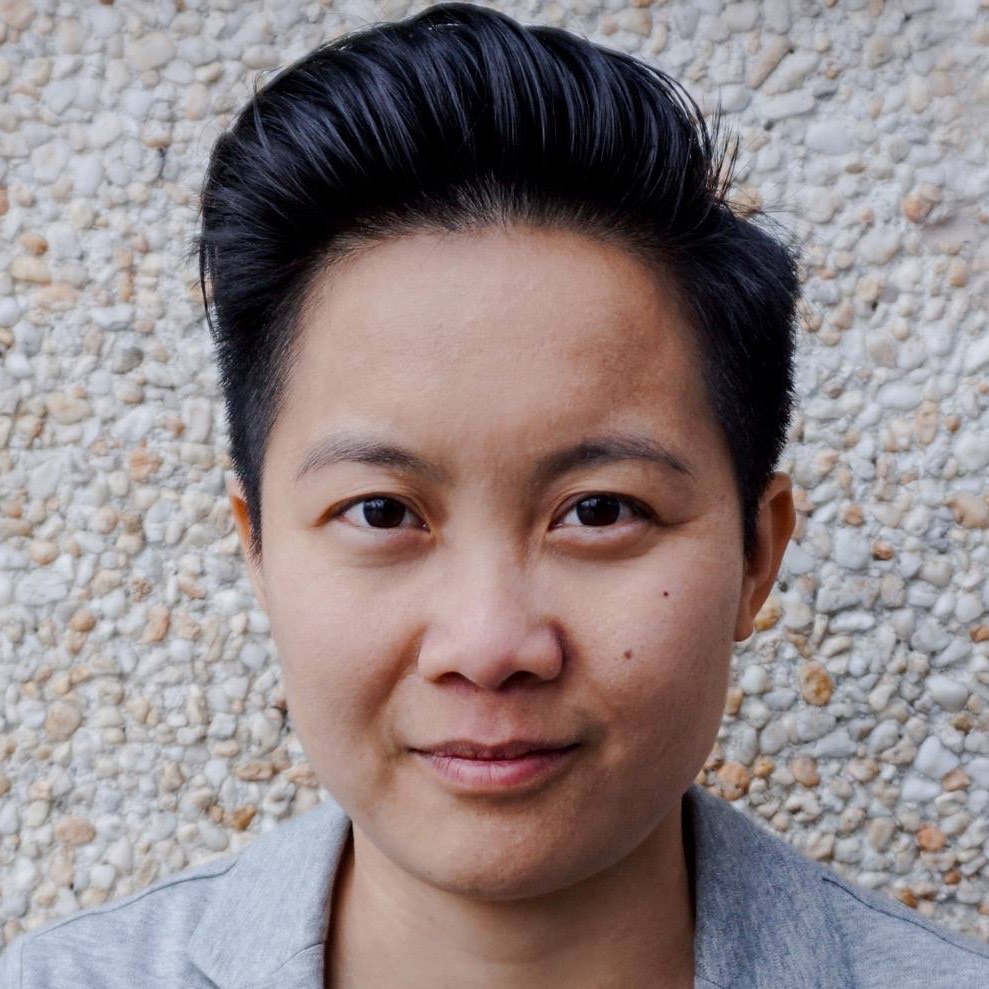 We are delighted to introduce GPi DMC as a valued partner in our quest to redefine event experiences. As a dynamic destination management company, GPi DMC brings a wealth of expertise, innovation, and a commitment to sustainability to our collaborative efforts. With a robust presence spanning Spain and the USA, GPi DMC is a key player in crafting exceptional events that resonate with our shared values. Join us in celebrating this partnership as we embark on a journey to elevate events to new heights of excellence.
Join us for an engaging dialogue with José, the Director of GPi DMC Spain, as he takes us on a journey through the dynamic world of event management and shares his insights, experiences, and visionary perspectives.
Meet Our Esteemed Partner: GPi DMC
GPi DMC (Grupo Pacifico DMC) is a prominent destination management company specializing in event planning and coordination. With a vast network of offices across various locations, including Spain and the USA, GPi DMC offers various services for organizing events, conferences, and gatherings.
The company is known for its commitment to sustainability, equality, and delivering exceptional experiences to clients in diverse sectors. GPi DMC plays a pivotal role in creating memorable and impactful events through their innovative approach and extensive expertise.
Could you briefly introduce yourself, José?
My journey began with studying marketing in Miami back in 1998. I then returned to Spain, where I joined the Isla Mágica theme park project under Ogden's management.
In 2002, I embarked on a significant chapter as the Tourism Councilor of the Ceuta region for two pivotal years. This role proved instrumental in establishing crucial connections for my future endeavours. Subsequently, in 2004, I took the reins of a prominent restaurant and catering group, Robles, in Sevilla.
Over a span of 12 years, I spearheaded the acquisition of 17 establishments, managed an auditorium, orchestrated a sponsorship agreement with Sevilla Football Club, and steered the generation of an annual revenue exceeding 100 million euros.
In 2018, an exciting turn led me to CWT (Carlson Wagonlit Travel), where I assumed the role of Director for Keydm Spain. This experience paved the way for my current role as Director of GPi DMC Spain, representing the company across Europe, the UK, and the USA—a position I hold dear in my career journey.
Could you provide your perspective on GPi DMC and its services?
GPi stands as the dynamic DMC arm of Grupo Pacífico, encompassing an expansive network of offices across Seville, Zaragoza, Madrid, Barcelona, Ibiza, Tenerife, and soon to include New York and Italy by 2024. This strategic positioning not only fosters a robust client network but also bolsters our ability to orchestrate a staggering 10,000 events yearly and 90 conferences across diverse sectors such as Pharmaceuticals, Insurance, Finance, and Technology.
Our versatile services span the spectrum: Congress Hosting, Ground Services (including transfers, host/hostess and staffing, innovative web apps, and tech tailored to any event), Hotel Search and Selection, Venue Scouting, and Comprehensive Event Coordination.
The pinnacle of our achievements includes orchestrating the MTV Awards in EMEA four times, the Latin Grammy spectacle, and our upcoming hosting of Los Goya 2024, among numerous other triumphs. Our journey is fueled by dedication, innovation, and an unwavering commitment to excellence.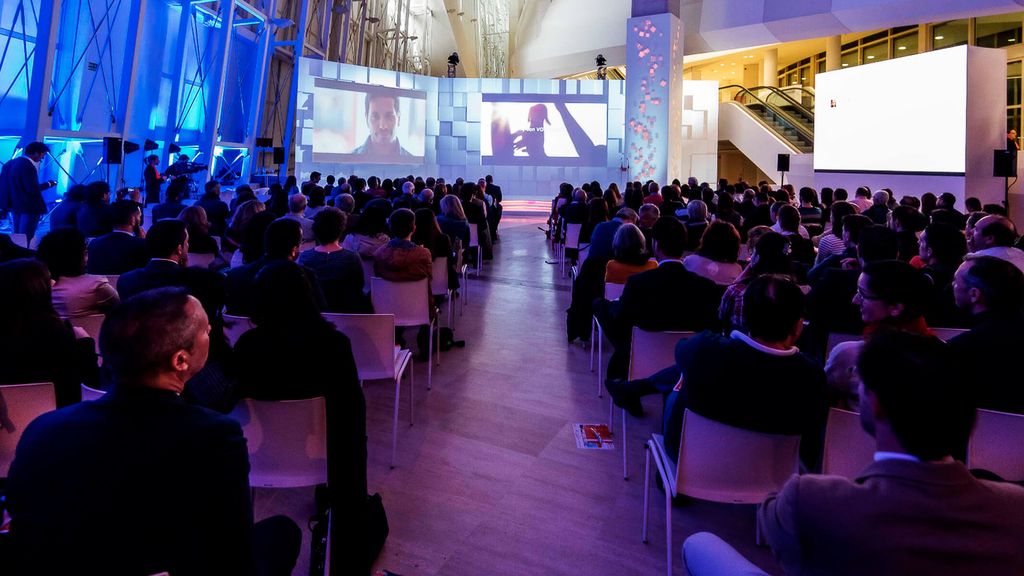 Having partnered with industry giants like Coca-Cola, Jaguar, and Nestlé, what has proven to be the most formidable aspect of this journey thus far?
In the dynamic world of event planning, challenges come knocking, demanding flexibility and creative problem-solving. A prime example is our collaboration with Coca-Cola. Faced with limited hotel availability in the Balearic, we took an inventive route. With government permission, we set up a unique glamping site for guests, providing an unforgettable experience. This move wasn't just extraordinary; it embraced sustainability, utilizing showers powered by filtered Mediterranean Sea water. It's a testament to our commitment to turning challenges into memorable successes.
Conversely, what has brought the most gratification?
Our collective efforts have garnered acclaim and honours, such as winning the prestigious Best Event of the Year at the BEA World Congress!
Does GPi DMC have broader aspirations or significant milestones on its horizon, beyond financial objectives?
We're actively extending our services throughout Europe and the USA. Looking ahead to 2025, our aim is to solidify a stronger foothold in key regions, including the United States, Germany, France, Italy, and the UK.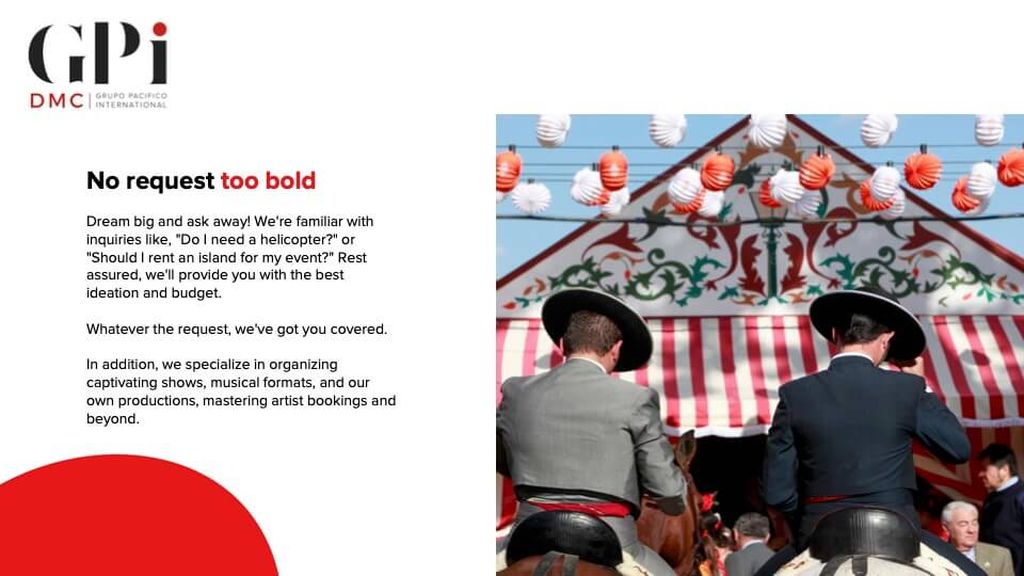 We deeply appreciate GPi DMC's dedication to sustainability and equality. Could you elaborate on this and illustrate how clients can reap the benefits of organizing events with GPi DMC in terms of fostering sustainability and equality?
Our sustainability ethos echoes the modern era's essence, aiming to lead clients towards more eco-conscious event practices. While we can't reshape their entire organizational structure, we can steer them towards sustainability. For instance, we prioritize venues within walking distance of the event site and explore eco-friendly transportation like bicycles and scooters to curb emissions.
Our commitment extends to minimizing waste, eschewing plastics in F&B offerings, and opting for glass or steel alternatives. Whenever we use paper, it's under FSC protection.
Moreover, equality thrives in Spain, a value we champion. We strive for inclusivity among staff, clients, and suppliers, fostering a culture of respect, integrity, and collaboration—where gender, race, or social class hold no sway. In the realm of Grupo Pacífico, everyone finds a meaningful role, nourishing growth for individuals and the collective whole.
Finally, what crucial message would you like to communicate to potential clients?
At its core, our client's desire centres around receiving not just service, but the ABSOLUTE BEST.
Service, to us, embodies attentive care, genuine concern, and utmost respect, addressing every aspect of the individual or legal entity. Nurturing our clients forms the cornerstone of a strong business relationship. Our approach to commercial interactions mirrors a meaningful journey, where shared quality forges a harmonious connection, deeply grounded in mutual understanding.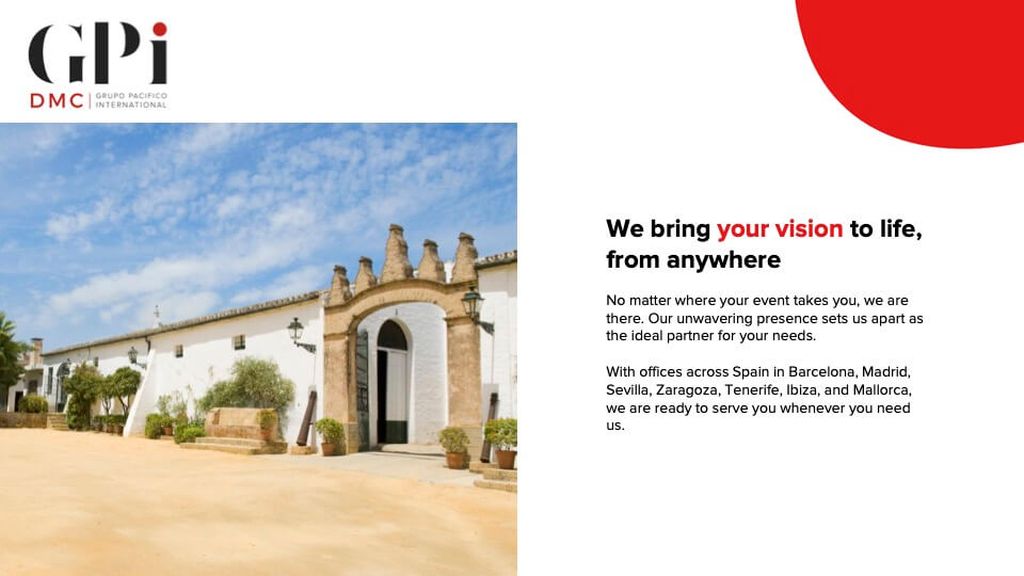 Conclusion
As we conclude our enlightening conversation with José, his commitment to creating exceptional event experiences shines through. His thoughts on sustainability, equality, and innovation align seamlessly with GPi DMC Spain's ethos.
At Venopi, we're proud to collaborate with a like-minded partner dedicated to redefining event excellence. The partnership between GPi DMC Spain and Venopi ushers in a new era of elevated event planning, where every detail contributes to unforgettable moments.
We extend our gratitude to José and his team for sharing their valuable insights, and we look forward to the exciting journey ahead through this partnership. Stay tuned as we continue to shape the future of events together.
Embrace Endless Possibilities with Venopi!
At Venopi, we're thrilled to connect with visionary partners who share our dedication to enhancing event experiences. We extend an open invitation to all event services to join us in shaping a future where extraordinary events become the norm. Let's come together and redefine the art of event planning!