Where to Host Your Child's Birthday Party
Where to Host Your Child's Birthday Party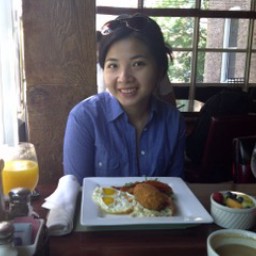 Children love to celebrate their birthdays, either with a small party or a big party, with families or just friends. However, most of the times parents feel overwhelmed when planning a birthday party for their beloved child. This is due to intensive planning like choosing the venue, deciding on the invitees, looking for gift favor, etc.
One of the most important things is choosing the venue when hosting a party. Parents often get confused when it comes to choosing a place for their child's birthday. It could be at home or different venues. But what are actually the pros and cons when you host a party at your place or outside? Let's elaborate more on this blog.
1. Home
Nowhere else is more comfortable than your own place. On one hand you can do anything at home, but on the other hand, you would get busy when you have to host a party. So why would you choose your own place rather than having a party at a venue? Because you are in complete control. You are totally in charge of the party, from the size of the guests, the food that you want to serve, the decoration that you want to use, and so many other things. You're also in control of the party times, which will be more flexible. At last, you can decide how much you want to spend on the celebration, without breaking the bank. However, there are some cons on having a party at your own place. The cons? First, you have to clean everything yourself (unless you're very fortunate to have other family members who want to help cleaning). Second, you also need to think about games/quizzes to make sure the kids will get entertained. Another important thing to keep in mind is that it's going to be a child's party, meaning something will be spoiled, your table could be stained, etc. You also have to make the extra space by moving some furniture. Shortly summarized: you will have to do more chores.
2. Indoor Playground
Kids like indoor playground because it's fun. There are so many things to play with. The pros? Commonly, indoor playground equipment are soft and well padded, so even the wildest kids can still enjoy without bumping somewhere sharp. Nonetheless, you don't need to do a lot to keep them entertained, and they usually offer packages for birthdays, including food and drink. The cons? It could be quite pricey and the party time is restricted. Additionally, if kids don't show up, you still may have to pay for their spots.
3. Arts and Crafts center
Arts and Crafts Center is a unique venue to celebrate a child's birthday. It's activity-based where children can do arts and crafts like painting, crafting, or even baking. The pros? They usually guide the children step by step to help them complete their craft project. And the party include activity itself and materials. As a bonus, the crafts can be used as party favors, which means less work for you. The cons? Not every children like the same activities, or sometimes not all kids like doing arts and crafts.
4. Gymnastic/Sports Activities Places
If you have the idea for active, energetic activities, then gymnastic/sports activities places would be the right choice. Sports activities include swimming, climbing, basketball, etc. Children, most of them, are very active so they definitely will have lots of fun at this place. The cons? Not every children like the same activities, and make sure that proper supervision is available throughout the area. This kind of place also have limited availability, and you are often limited by the number of guests you can invite. Nonetheless, as mentioned above, when a kid doesn't come, you still need to pay for the spot.
5. Movie Theaters
Nothing is easier than getting tickets for movies to celebrate your kids birthday. Kids will love it, and adults can enjoy it too. After the movie, usually they offer special treats for all little attendees. The only downside? We have to make sure that the children don't make too much noises during the show.
6. Restaurants
For those who don't want to go through a hassle, a restaurant is always your safest choice. Not only you don't have to worry about the food, but they usually offer activities as well, such as clowns show, magic show, story time, etc. Many restaurants provide packages for kids birthday. The cons? Some of the children might get distracted easily if no activity is included.
In conclusion, there are pros and cons when you host a party at home or other venues. You will have more control when doing it at home, but parents will have more tasks to do. On the contrary, having a party at a venue requires less of your time and it's more practical. However, you have less control on certain things and it usually requires a higher budget.
There are tons of places for children's birthday celebration that haven't been discussed in this blog. But an important point is that no matter where you host the event, just make sure the activities are aligned with your child's interests and weigh in the pros and cons for each location. If everything is planned carefully, your child will have a blast and you will be happy too.