Location. Location. Location.
Location. Location. Location.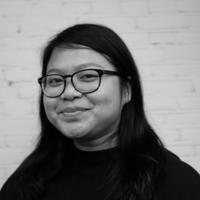 No, no, this is not your random hipster laptop-screen-lit-in-the-dark stock photo. Truth be told, we do work mostly at night. Well, at least most of us do. We are a busy bunch, trying to make a damn fine idea happen. And so our after-work hours tend to get busy. Those are great evenings filled with discussions, Skype calls, code writing, decisions, endless UX debates, copy, Slack and, well, human fuel (aka food).
But… What is this, how did we get here and what have we done so far?

First things first - we have all been there - trying to find that perfect location for an event. Endless hours of googling, emailing and calling. It's a challenge, all right. The data is missing, unavailable, outdated, and most certainly not concentrated. Organizing an event is no easy task, and venue search usually complicates just about everything. But we believe that there is a better way, and so - an idea was born. On a warm spring evening in Amsterdam West. (It may have been a tad less romantic, but we are sticking with our story).
Simple? Fairly. So then came the second most important thing - the name. What's an idea without a name, and a name without an idea? The concept was all about venues, ergo - a cover, a shelter, a 'canopy', bingo! But, of course, canopy was long gone and taken. We took a step back and thought of the very obvious way of connecting canopy and venue, which resulted in 'venopy'. Almost there. Almost, because 'venopy' sounds like printing house and a 'y' at the end simply didn't look right on a logo. And so we continued simplifying, trying to keep it short & sweet. And so, we finally dotted the 'i'.
What happened then? Well, then, a humongous amount of code was written. Hard work, done in Python. Our developer Gaurav is busy day and night ensuring things are running (or at least will be running) smoothly. With Ivana's consultation here and there, he is seeing the finish line. But - this is no sprint, this is a proper marathon. Writing bug-free isn't the problem, building something from scratch is. Software developers got our admiration, that's for sure.

And, finally, there is data. An enormous amount of data, which can get messy, isn't unified and needs quite some interpretation before it can be shared with you. And ultimately we want to do that - offer a clear, transparent database that connects individuals and businesses to locations that suit them.
We, as a team, truly believe that locations are here to inspire us. Think about it, right venues really do make all parties, events, gatherings and meetings better and more enjoyable. Sadly, finding those locations can be challenging.
And we are here to fix that.
We wrote code, gathered content and got all that social media setup.
What's next? World domination, of course.
There's an error?!