Resources to Help Your Business Going
Resources to Help Your Business Going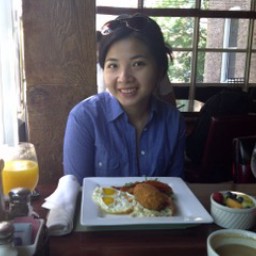 Will the pandemic ever coming to an end? Or are we required to live side by side with COVID? We're past the stage where we were confused, refused when we're told not to leave the house and did everything from home. Now it's the stage where we have accepted that this pandemic will stay with us for a while. Some countries have decided to open up their businesses again gradually. The Netherlands will allow cafes to open starting on June 1st, 2020. In Germany, some states have started to reopen their businesses. On the other parts of the world, lots of countries are still deciding whether they will resume their activity soon or prolong the lockdown. Whatever the decision is, we could see that businesses eagerly want to get back to their game, because if not, it will have a significant impact on their survival. With this saying, we have to be more creative, create a solution, so that we can continue doing business in this challenging time.
In this difficult time when we see a lot of dead-ends in our businesses, we need to think about creating opportunities. My mom always says, work with what you have. And she has a point there, especially during tough times. Let's say we have a café. We have the resources: the place; the staff, and the equipment. So why don't we use what we already have, while making some changes along the way, to survive in this tough time. By doing this, not only we build our business again, but we create opportunities for people we work with while contributing to our community.
When I read the news nowadays, I'm always amazed by how businesses are coping with this tough time. And we see this around the world. Chains like Subway an Panera are offering grocery services to customers in addition to their existing products. This is not just a way to adapt with the situation, but they also help the community, help the people in need who, for any reason, need helps doing their groceries. Several restaurants also offer vouchers with special price for dine-in, that can be used later when the restaurants open again. And what about restaurants who prepare meals for customers so they can enjoy it in the comfort of their home? Some restaurants added creative touch, like providing Spotify list to be part of their customer meal experience or hosting an online wine class while customers gets their meal and paired wine delivered. Not only food businesses that have been creative. There are some big players in the fashion industry used their resources to help the community by producing masks and hand sanitiser. Thus, there are so many opportunities to be explored. At the beginning of the pandemic they might be hard to apply, but now that several countries have eased their lockdowns it'll give some room to businesses to use their creativeness.
Earlier, we talked about using resources we already have like staff, equipment, and even space. I think reutilising the space we already own is another creative idea that will deliver benefits for other people. So, what about using an existing space for something else? Here are some ideas:
1. Renting out your commercial space for working space
People have been working from home since the pandemic began, and a lot of them wants to have some change. This could be an excellent opportunity to invite them working at your place, with a distance, of course. As an example, Pipes & Beans, an awesome neighbourhood cafe in Amsterdam welcomes people to work at their cafe for only €5/h!
2. Renting out your commercial kitchen
During this pandemic, lots of people started to spend their time in the kitchen, being creative. I believe that there will be more people selling food after this pandemic. So why don't you open your commercial kitchen to people who might want to try out new recipes, or practice their cooking and baking skill? Not only you help them by offering your space, but your cooking equipment as well.
3. Renting out your space to other professionals
Some working professionals haven't been able to work due to COVID. Because of this reason, a lot of working space hasn't been used for a while. Hence these empty spaces can be rented out for other purposes. For example, if you're a health professional like physiotherapists who, due to COVID, can only work two times a week, you can rent out your existing place the rest of the week to someone who will benefit from it. The place could be used, for example, for hosting yoga class (with limited people at a time), dance class, or even virtual yoga class.
4. Renting out your space for hosting online classes
More online classes are being offered since this pandemic started. This could be an excellent opportunity to offer your space to those in need. You get extra income, and the renter doesn't need to pay too much, just by using your existing space for hosting online classes.
5. Renting out your space for storage
During COVID, there has been an increase in online shopping. Thus online sellers are looking for more space to store and distribute their products (see this article for more information). As we know, it will take a while before they could build more space to store their products. This is a gap that can be filled by a space owner to create a win-win solution, by offering their space to an online retailer, or anyone who will need extra space without breaking the bank.
I hope these ideas will help businesses to explore more opportunities in this tough time and also to help each other by offering their existing assets /resources — however, one thing we need to remember. Even though governments have eased their regulations, we still need to adhere to the rules in social distancing. Not only it's safe for the people, but it's also making our businesses more reliable. So, what are you waiting for? Check out your opportunities.
If you decide to list your space on Venopi, our team will help you to take the necessary steps and precautions to be able to host safely