In the spotlight: Jennifer Hopelezz
In the spotlight: Jennifer Hopelezz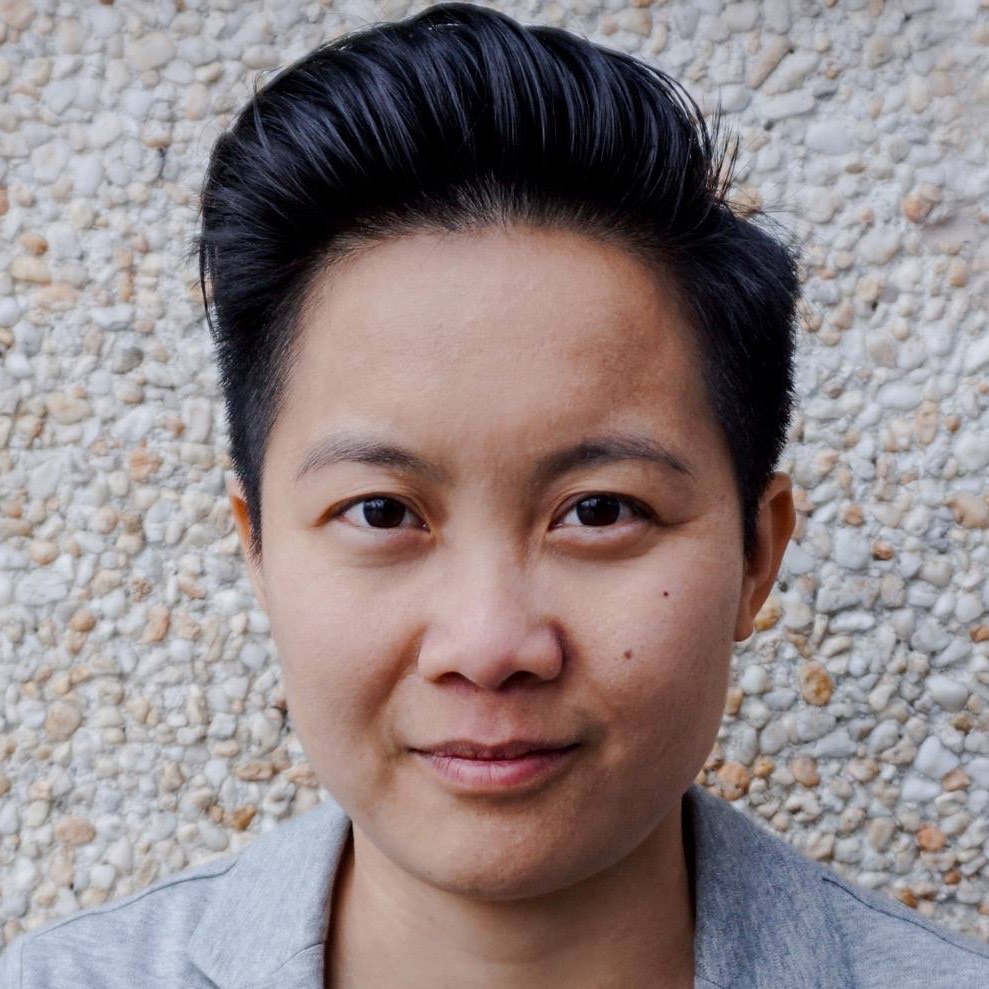 This post features the one and only Jennifer Hopelezz—the proud mom of the House of Hopelezz, promoter of 'safe & sensible' sex and party scene, and a strong supporter of sexual diversity and personal responsibility.
Originally from Sydney, Australia, Jenny moved to the Netherlands in the 90s and has been actively contributing to the LGBTQ+ community ever since, particularly in the issues of gender, homophobia & transphobia, gay nightlife, sexual positivity & visibility, HIV and AIDS and personal freedom.
Jenny co-founded Pink Point — the LGBTQ info kiosk at the Homomonument, the Drag Olympics, The Streetheart Festival, and Superball, a 'Eurovision for Drag artists.
Not only that, Jenny is the co-owner of Gay Sauna NZ, the Amsterdam fetish Club ChUrch, a founding member of PrEPnu, a group fighting for full access to PrEP (a drug that effectively prevents the transmission of HIV) and a board member of the GALA (Gay & Lesbian Amsterdam) Foundation.
We are thrilled to get to know Jenny more from this interview and share it with you!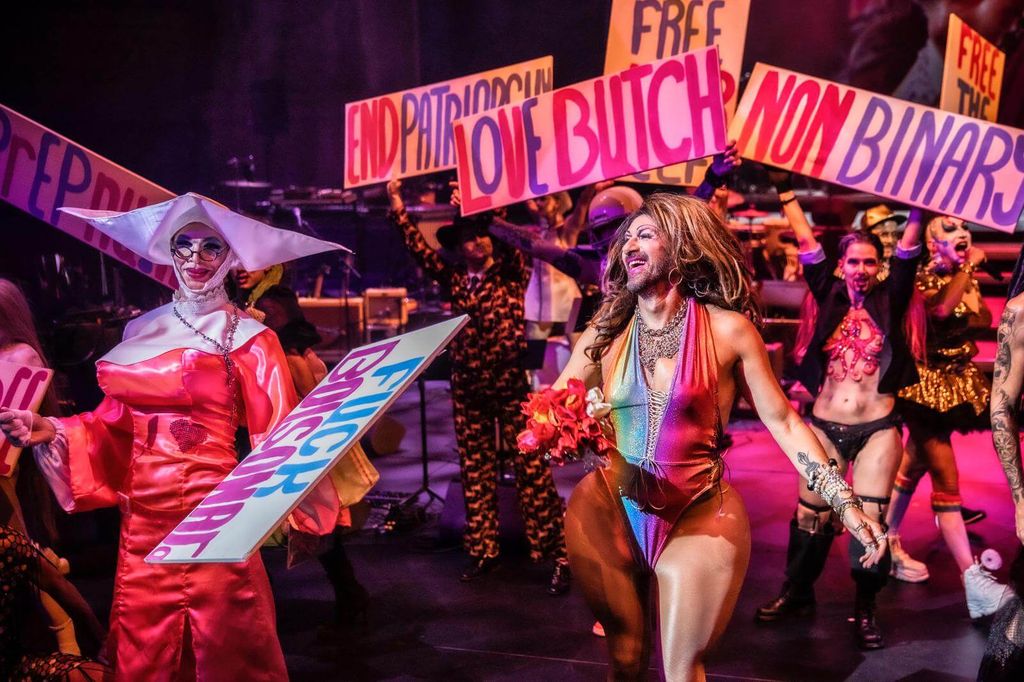 Jennifer Hopelezz. Photo by Bullet Ray.
Hi Jenny, please briefly tell us about your background
I'm originally from Sydney, Australia, and graduated as a doctor. After living in many different cities worldwide, I moved to Amsterdam in the 90s because of the free and tolerant climate (read: lots of gay sex and marijuana).
Why did you decide to pursue "Jennifer Hopelezz"?
I started dragging up about twenty years ago after being inspired by Jennifer Lopez. I participated in the Hartjesdag* event on the Zeedijk and had a fantastic time with my partner, we literally laughed all day, so I decided I wanted to take it further.
* Hartjesdag - originally a medieval national holiday, the tradition has today developed a carnival personality complete with cross-dressers and lots of food and drink.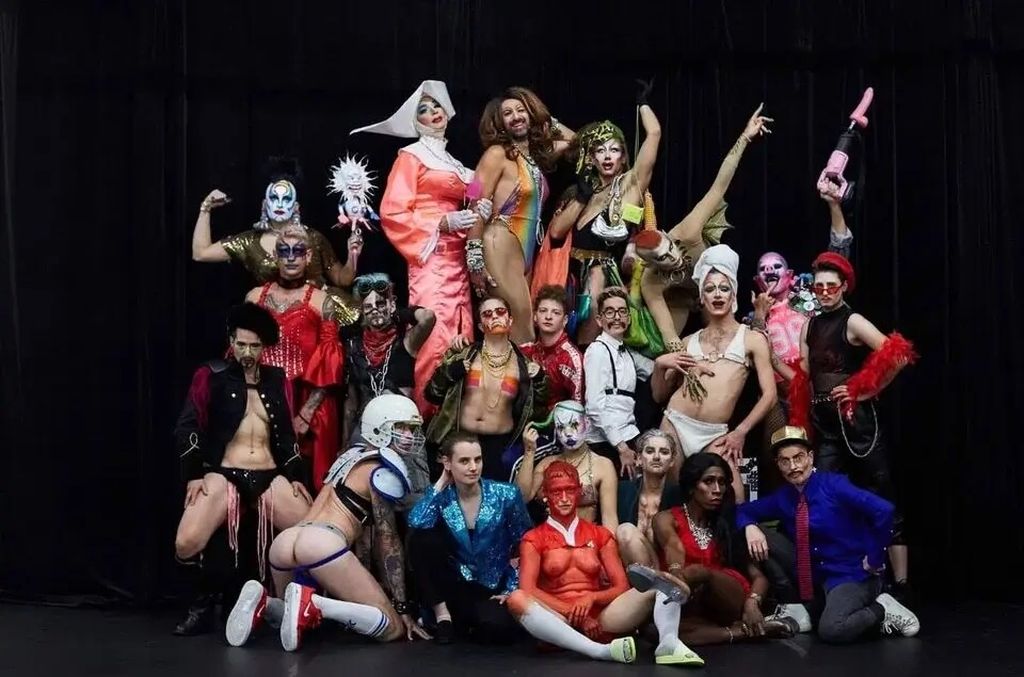 The House of Hopelezz. Photo by Stacey Yates.
What is the hardest part of the journey so far? 
The hardest part of drag? It must be having to get from one spot to another at night on your own, in drag, and not knowing how to get there.
Public transport is out of the question, and you can't always cycle to every gig, so you have to deal with (very likely) taxi or Uber discrimination.
I've been rejected by taxis and ride-hailing services so many times. It's ridiculous. I have a big mouth, so I quickly get companies' reactions. I have had discussions with them, and we wrote a covenant with City Hall about anti-discrimination.
Uber also added a special anti-discrimination button on their app after we took action. So everyone is trying, but there is still a long way to go, which is very frustrating. The only way to deal with this is to continue talking with the leaders of these companies to try and root out drivers who still discriminate against our community.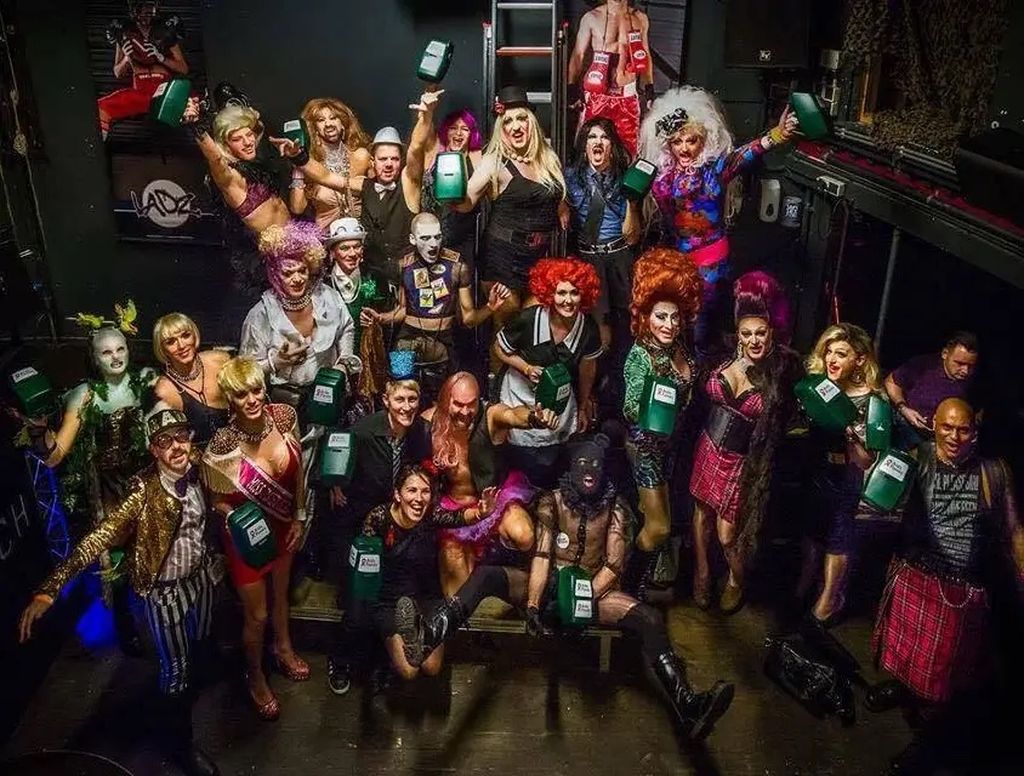 How about the best part? 
To experience slipping into another role, being somebody you've created in your mind. It's like being totally different and utterly nutty for a day, yet everyone accepts that. And the wonderful interactions with people who open up to me like they never do when I'm not in drag.
Do you have any crazy, fun, nearly impossible milestones you wish to achieve in the coming years?
I want to open up some new businesses. We run Sauna NZ and Club ChUrch, and I'd love to expand our portfolio. It's best not to be too hurried and see what opportunities arise.
I want to host RuPaul's Drag Race Holland or at least release a single.
What advice would you give to someone just starting their own business?
You're much more likely to fail than succeed, which is the main point. You must keep trying until you find something that works, and be aware that people are usually successful in only one very specific thing. So you have to find that very specific thing.
What are some of your greatest learning experiences in running a business?
I've learned to focus on what I'm good at and avoid getting involved in what I'm not so good at. I've learned that if you delegate responsibility, people will usually take it. Also, it's important to lead somewhere better, no matter where, because people have a need to follow.
Closing thought
Thank you so much for sharing, Jenny! Your contribution to the LGBTQ+ community by creating safe spaces for the queer community is massive and impactful! What a fantastic experience to get to know you.
Hearing your story of being discriminated against by taxi and ride-hailing app drivers sadden me. Despite some progress, there is still a long way to go for us to feel safe and accepted as who we are.
My favourite part is when you shared how being in drag is like slipping into another role and the beautiful interactions with people who open up to you like they never do when you are not in drag. I have never been in drag and would love to experience that one day!
As a closing, I want to share a quote that reminds me of Jenny. It's from one of my favourite LGBTQ+ activists and prominent figure in the Stonewall uprising of 1969, Marsha P. Johnson: "I'd like to see the gay revolution get started… If a transvestite doesn't say 'I'm gay and I'm proud and I'm a transvestite,' then nobody else is going to hop up there and say 'I'm gay and I'm proud and I'm a transvestite' for them."
Links to check out:
Club ChUrch (Gay cruise & dance club)
PrEPnu. PrEPnu is fighting for full access to PrEP (a drug that effectively prevents the transmission of HIV)