In the spotlight: Rocking Chair Utrecht
In the spotlight: Rocking Chair Utrecht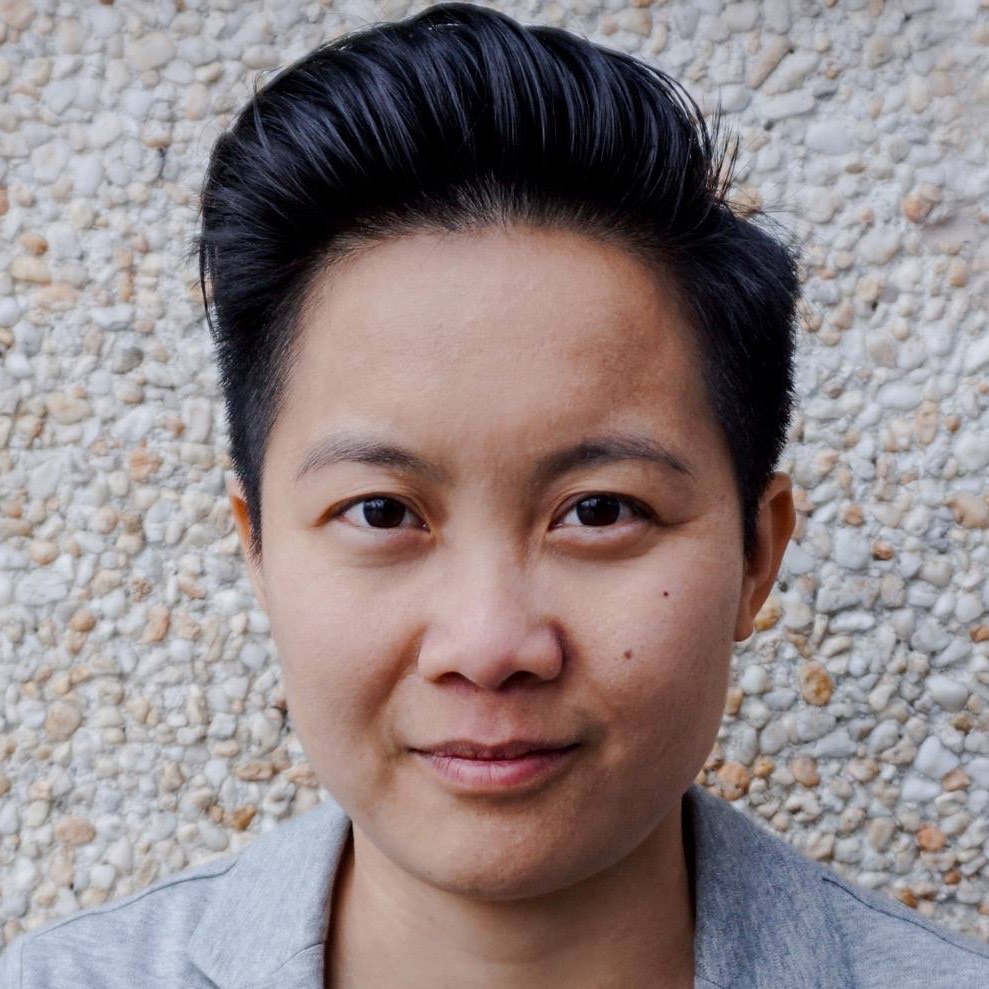 This post features Puspita Rahutomo, aka "Pita", one of the owners of Rocking Chair Utrecht. Located in Willem van Noortstraat 88 Utrecht, Rocking Chair has many loyal customers praising their excellent coffee, delicious bites and outstanding services.
Pita is a hard-working, sincere, and polite individual who always makes everybody feel welcome and cared for. How do I know? Pita and I go way back to when we were college students, working long hours to pay for our school and living costs. I still remember the first time we had our shift together at an Indonesian Toko in Heemstede; we immediately hit it off! Her ownership mindset, kindness and proactive personality stood out.
Fast forward to 2016, Rocking Chair Utrecht was born. This venture is something Pita and her business partner, Ruth, have been dreaming about, and I feel so happy and proud of them for taking the risk and leap of faith. As a friend and supporter, I am delighted and honoured to have them as our partners, to get to know them more from this interview, and share them with you!
Looking for a venue for your next event?
From private to corporate events, Rocking Chair Utrecht is the perfect venue for your event! Book Rocking Chair Utrecht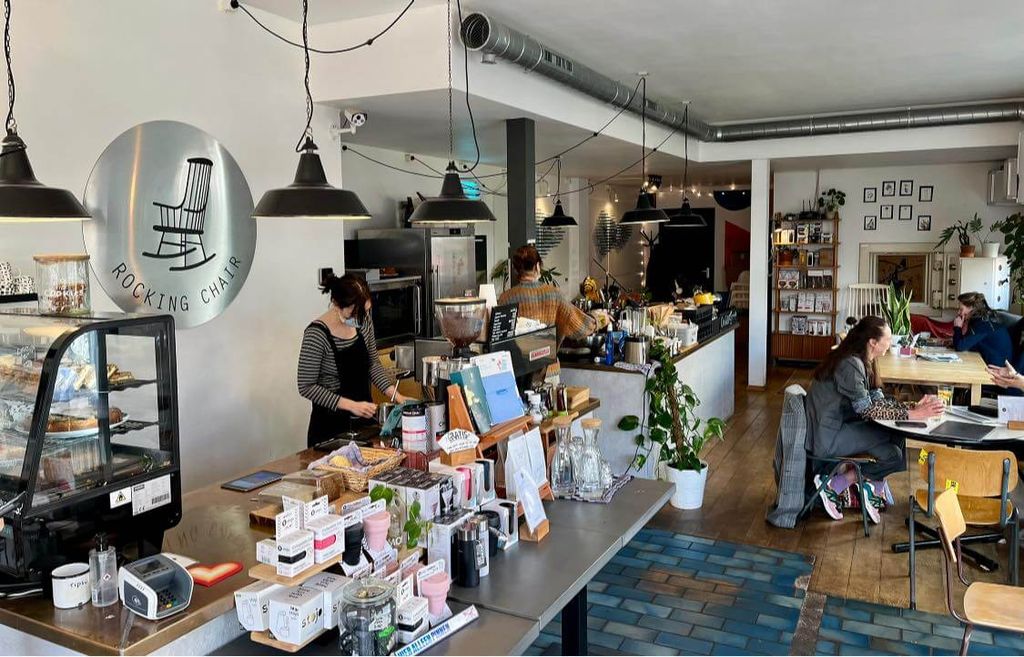 Rocking Chair Utrecht
These questions were answered in a lightning Q&A session, in which the interviewee answered what quickly crossed their mind with a concise explanation.
Hi Pita, please briefly tell us about your background.
I'm an Indonesian who originally came to the Netherlands to study but have now called it home for almost two decades (though shamefully, hasn't really spoken Dutch fluently). I'm also a mum of 2 boys who enjoys making coffee and baking cakes at her coffee shop.
Why did you decide to pursue Rocking Chair in Utrecht?
My friend and I wanted to open up a coffee shop in the city where we live in. We both had been based in Utrecht for a few years already and saw great potential for opening a neighbourhood coffee shop here. But other than that, Utrecht is a vibrant, modern, yet historic city with giant International and student communities; therefore, as non (fluent) Dutch speakers business owners, that's also inviting for us.
Making mistakes is inevitable, but by gaining knowledge from someone with more experience, we can create new mistakes and avoid reinventing the wheel.
What is the hardest part of the journey so far?
I can't quite decide on one particular moment, but to name a couple of our most challenging times; the first one was when we were still building our customer base in the first year of Rocking Chair, so we worked long hours and barely covered our costs.
Second was the Covid period and the constantly changing restrictions, which meant we had to re-arrange our way of working each time the government announced new measures. Though this latter mentioned also had its touching moments. We were blessed with support from people around us, such as our regulars who queued daily for coffee to ensure we survived. It was an amazing show of kindness from everyone.
How about the best part?
The connection we make with other humans through coffee. This may sound cheesy, but we find every encounter is a chance to make someone's day (including ours) a tad brighter. For sleepy-headed new parents, who walked in the second we flipped the sign to 'open', we get to play superheroes, saving lives 🦸‍♀️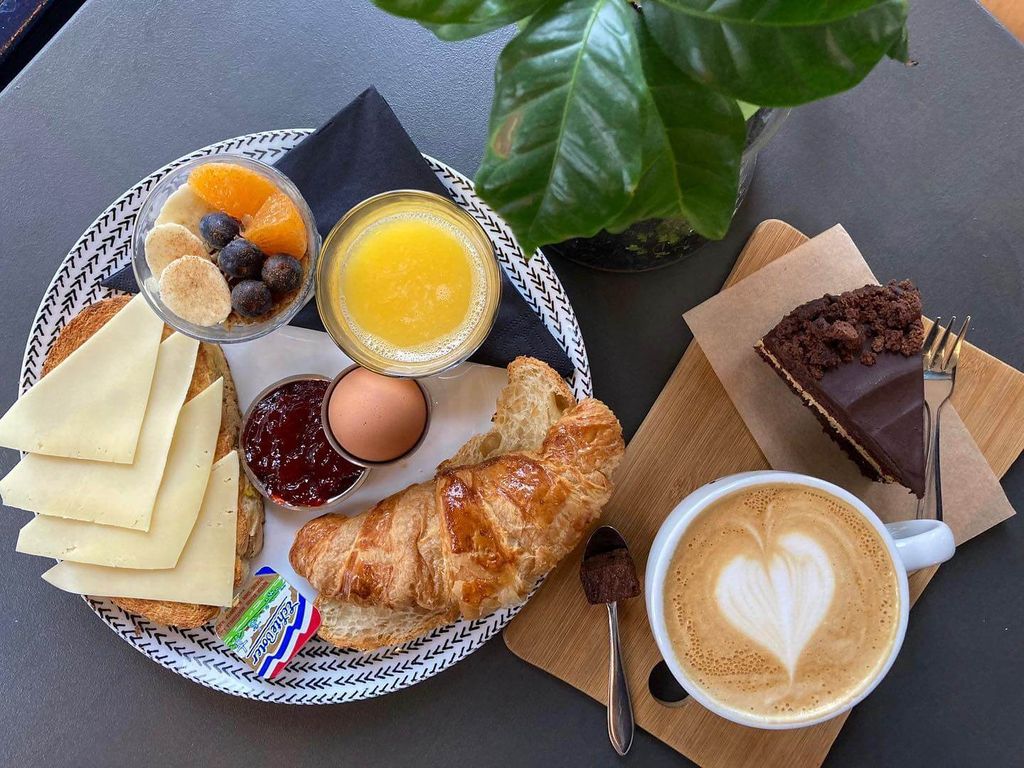 Delicous bites at Rocking Chair Utrecht
We know that Rocking Chair is a thriving business! But do you have any crazy, fun, nearly impossible milestones you wish to achieve in the coming years?
Hmm… second shop in the neighbourhood where my friend/business partner and I live. We've been 'dreaming' about this for a while now.
What advice would you give to someone just starting their own business?
If there's an opportunity to learn from other people with more experience, grab it. Ask for advice/feedback/ideas from people you look up to (someone who's in your eye successful in running that business you want to do). Learning is a humbling experience. Making mistakes is inevitable, but by gaining knowledge from someone with more experience, we can create new mistakes and avoid reinventing the wheel.
What are some of your greatest learning experiences in running a business?
That learning itself never stops!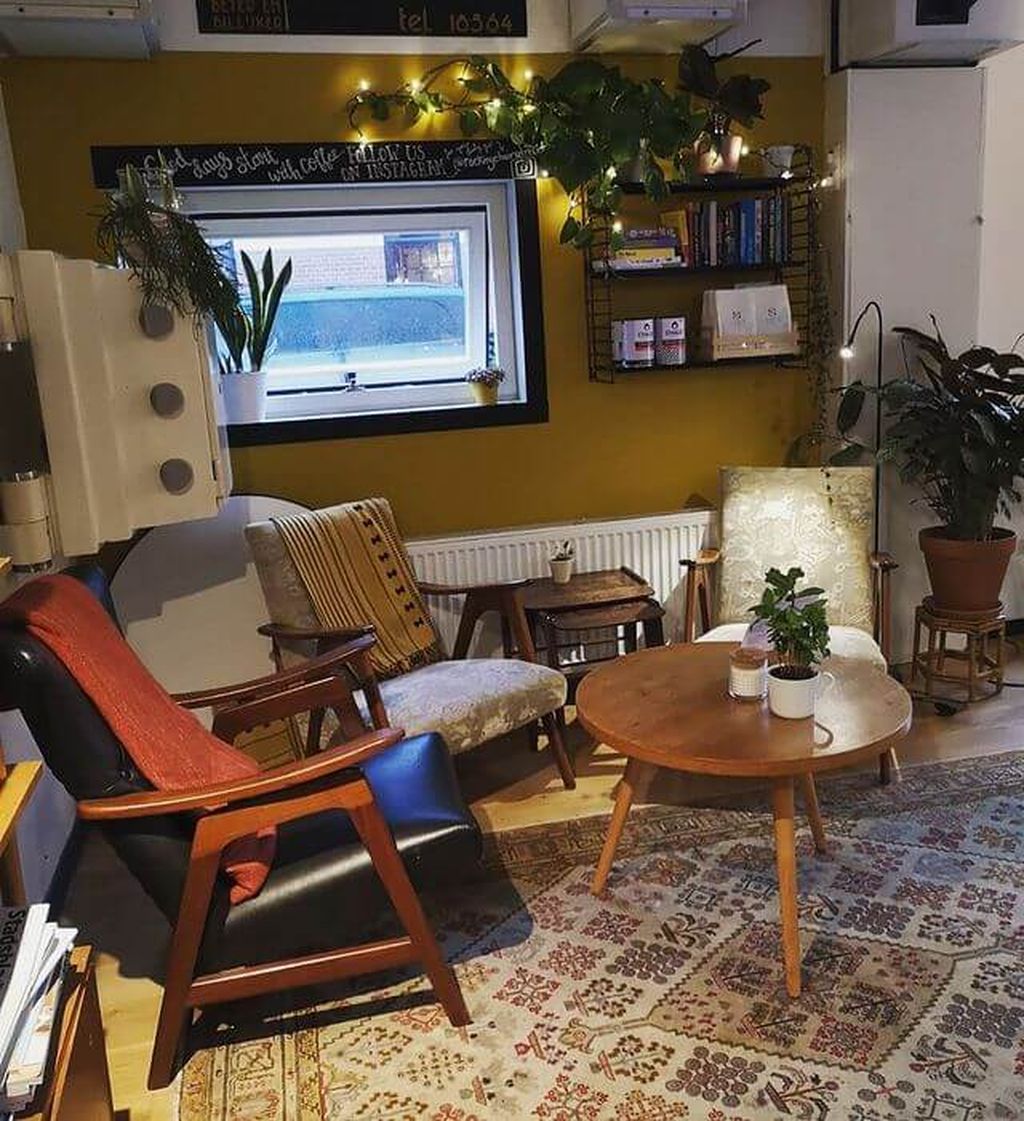 Closing thought
Thank you so much for sharing, Pita! My favourite part is your advice to new business owners that learning is a humbling experience. While mistakes are inevitable, there are ways to learn mistakes from others and avoid us to fall into the same known voids.
I remember Pita is an avid reader; thus, as a closing, I want to share a passage from a book called "Atlas of the Heart" by Brené Brown that reminds me of Pita: "Choosing to be curious is choosing to be vulnerable because it requires us to surrender to uncertainty. We have to ask questions, admit to not knowing, risk being told that we shouldn't be asking, and, sometimes, make discoveries that lead to discomfort."
Looking for a venue for your next event?
From private to corporate events, Rocking Chair Utrecht is the perfect venue for your event! Book Rocking Chair Utrecht