Venopi Named Amongst The Top Communities Startups in The Netherlands 2021 by Best Startup EU
Venopi Named Amongst The Top Communities Startups in The Netherlands 2021 by Best Startup EU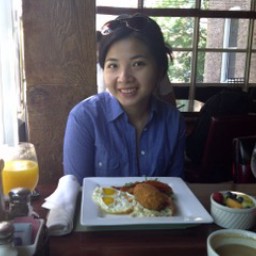 We are thrilled to announce we have been featured in the Best Startup EU Magazine as one of the top Communities Startups in the Netherlands 2021.
From the very beginning, Venopi aims to focus on community in every way Venopi operates. We believe that belong joining a community is essential to the success of a company. A community can accelerate companies growth and it also provides a kind of support system, especially in a tough time like now. Without community, Venopi would not have existed. Therefore we would like to give back.
Venopi is built from a community and it creates another community. By creating this, we allow event vendors and customers to:
Collaborate and immerse in the event industry
Connect with a network of passionate vendors and customers
Share and transfer their knowledge effectively
Build their network
Venopi consists of local vendors where they can expose their creativity to a broader audience. Furthermore, Venopi facilitates collaboration within event vendors which will create a strong network. Venopi creates a community within customers as well. They can share their tips and experience in event planning, and ideas as well for those who are looking for inspiration. All of this process will strengthen the community in the event industry, and eventually increase growth.
We never stop growing within and for our community. We strive to innovate serving the community by building new features that will benefit everyone joining the community. We hope that by doing this, we will contribute to a better future for everyone.
About the Best Startup EU Award:
Annually, Best Startup EU awards the most successful startups in the EU, with it's lists featuring companies who are pushing the limits of innovation to solve critical problems and challenges. Best Startup EU aims to accelerate the growth of the foremost EU based companies, businesses and innovations by promoting them to a global audience. This year Venopi makes this list for their exploits in the Startups industry.
Pleased and humbled by this latest recognition Venopi is ready and eager to deliver to the EU and global stage.
Read the full article here: 100 Top Communities Startups and Companies in the Netherlands 2021