Venopi taking on The Next Web 2017
Venopi taking on The Next Web 2017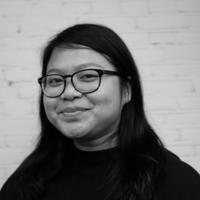 What happens when you drop two fierce Venopis right in the middle of the Battle of the Sensors? They get to the finals of The Next Web 2017 hackathon, that's what happens! We are pretty proud of this, and here's a little sneak peak in what we worked on.
As you may know TNW holds a yearly conference in Amsterdam, but not only that - they also organize "kick-ass hack battles". Nearly 200 great developers and creative designers spend 32 hours developing prototypes of applications based on a sandbox of data points and API's. TNW placed a grid of sensors throughout the entire conference terrain, all of which register tons of data points like waste, foot traffic, speech recognition and energy use. Pretty cool, right? And we wanted in.
At Venopi we may not be working with sensors, but that part of the tech world is holding so many intriguing innovations and is certainly going to dominate our future. And so we thought, why the heck not!
The event kicked off on 17 May and we had long hours ahead of us. After all the APIs presented their challenges we decided to team up with Vincent - a full stack lone wolf developer, who seriously contributed to our small team. After a fairly quick brainstorm we decided to solve the Stolen Bike problem, an idea that comes from a personal experience. Our main criteria was to build something useful, and not just a cool gimmick. Did you know that 50.000 - 80.000 bikes get stolen in Amsterdam, each year? And those are only the estimated/reported thefts. I personally haven't reported any of the 3 bikes that were stolen from me, and I wonder how many of us have?
And so our team worked on Bike Buster, a little bike (and other stuff!) guard.
We decided to use The Things Network, Radix and MessageBird to tackle the challenge. We applied the Arduino IDE to program the The Things Node, and next to that we were also using a digital accelerometer sensor to detect whether an object (an Amsterdam bicycle in our case) moves or not.
So in the end we delivered a working (!) prototype that would give users the ability to turn the web app ON and OFF, where by ON we mean "Please guard my bike". And so, if an object, which is suppposed to be locked, begins to move, our Bike Buster app would send a movement notification SMS to the user (using MessageBird). Pretty simple, and therefore very cool!
What is even more cool is that the jury thought so too, and we have made it to the finals. Pitching your idea in front of hundreds of people can be intimidating but also - what an experience! Especially at one of the world's biggest tech conferences. We got two rounds of energizing applauses and are beyond thrilled to have participated this year.
As to the app, eventually we would like to be able to send a quick push notification to the user in case the thief stops cycling, to provide precise tracking information. So you never know, maybe someday you'll be able to purchase Bike Buster and ensure that your bike is safe and sound.