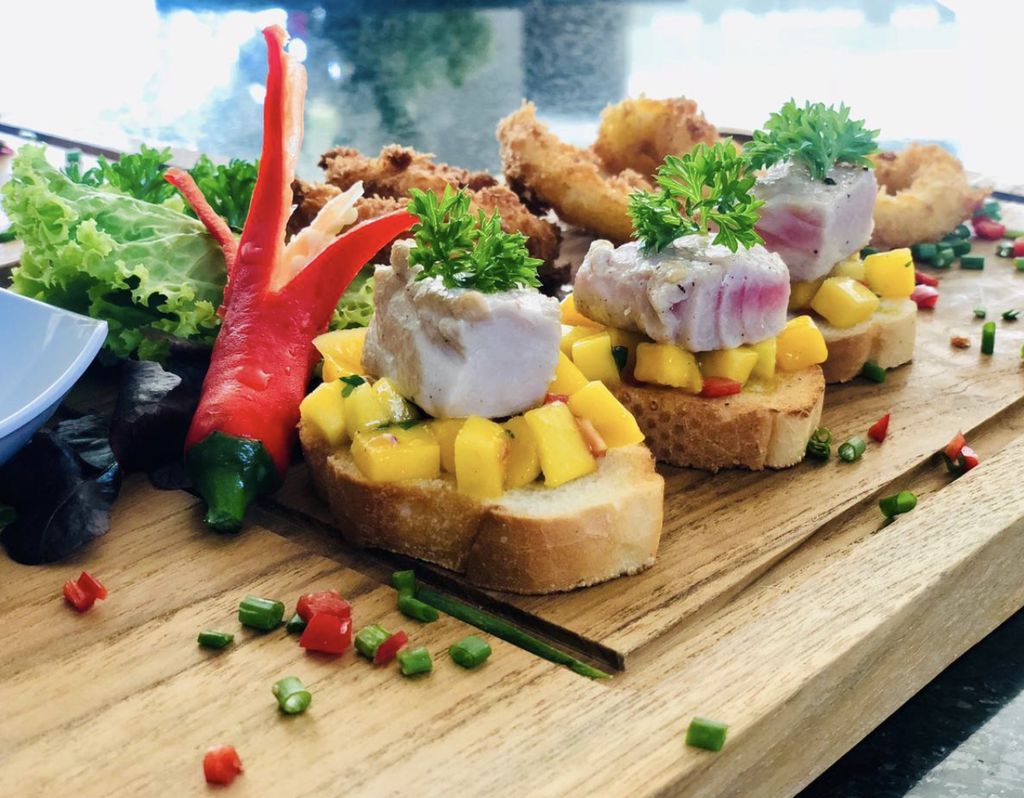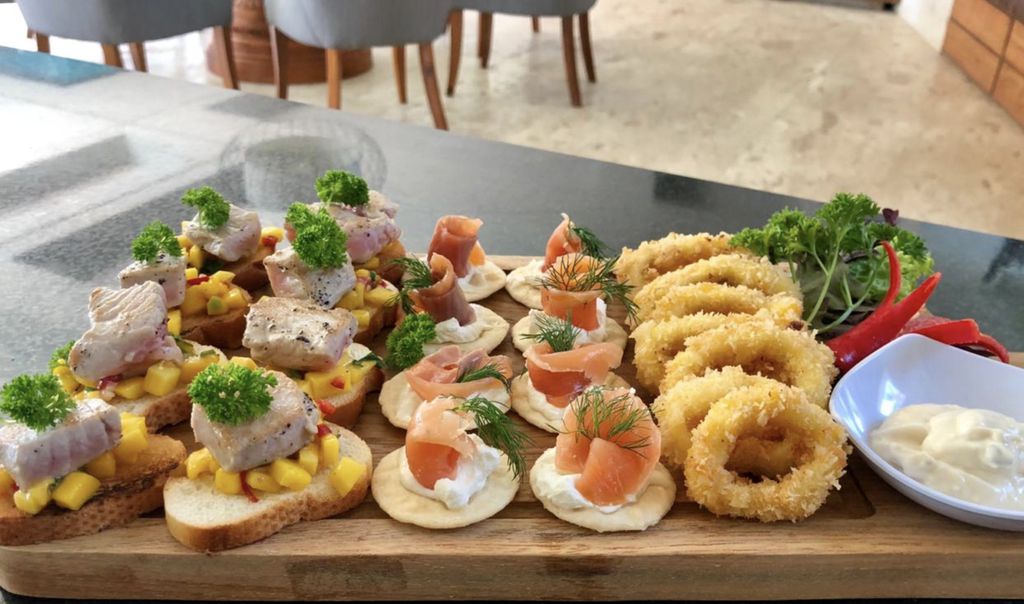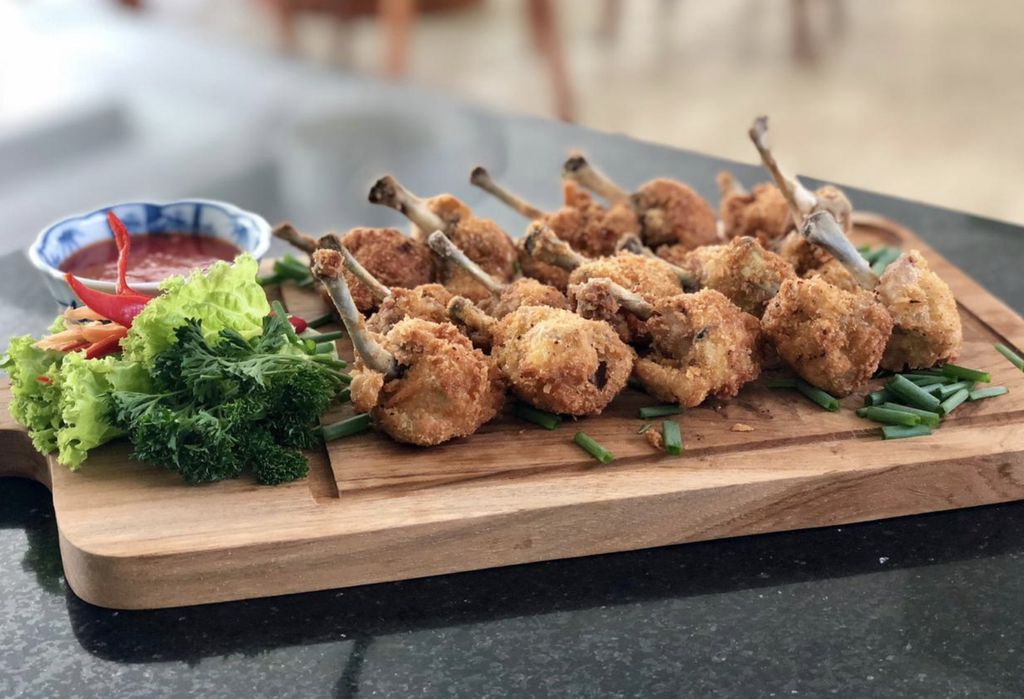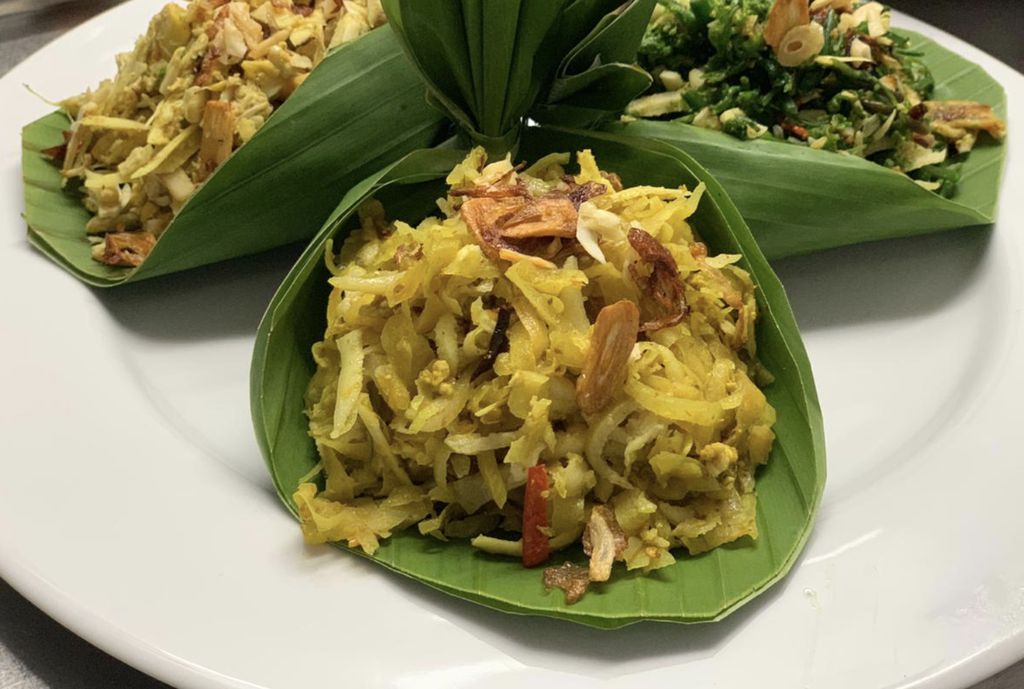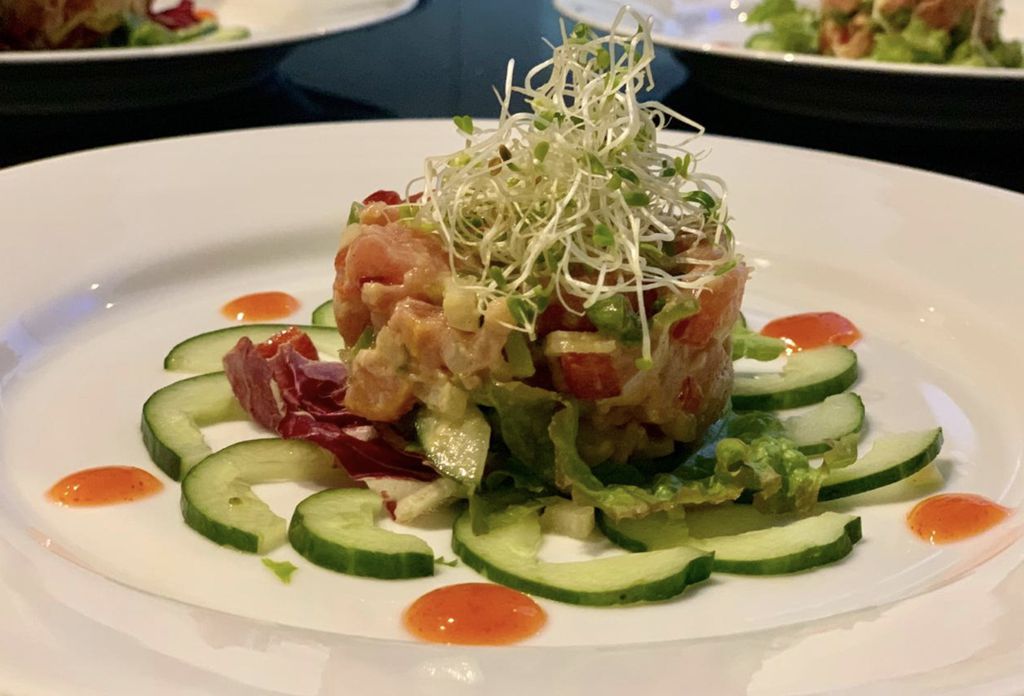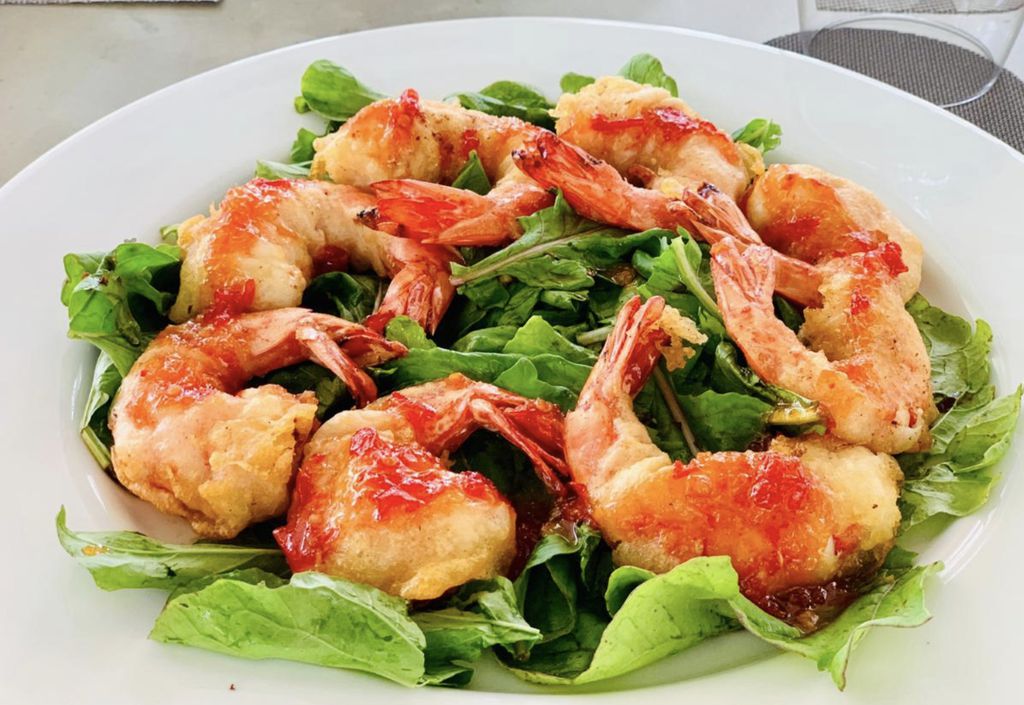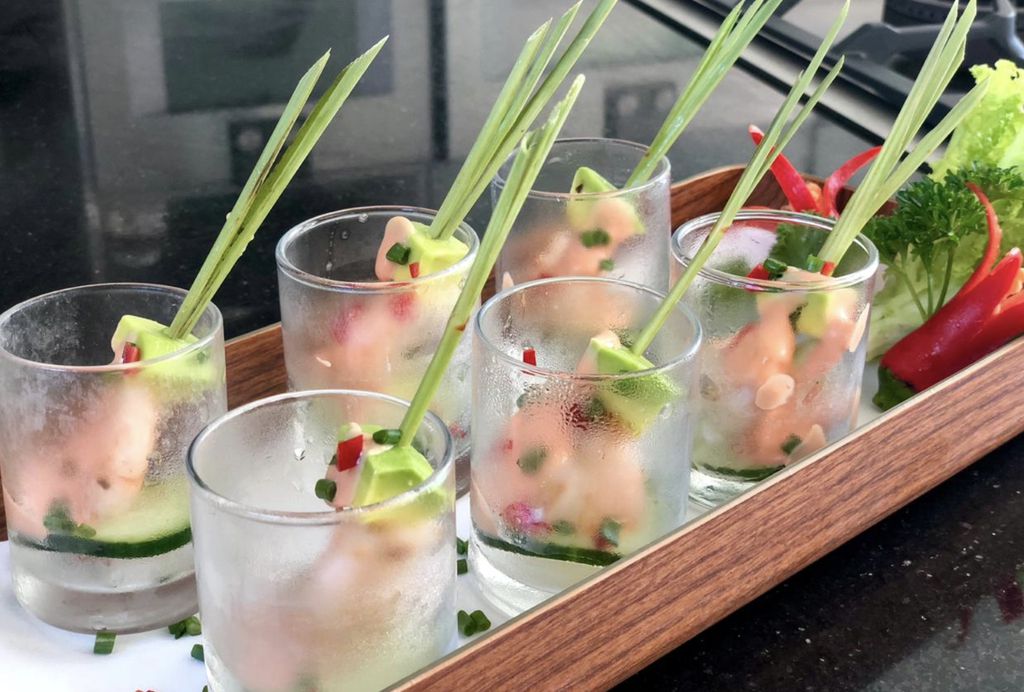 Villa Vedas Catering
Caterer
Specialty:
Asian Fusion
Barbecue
Indonesian
Mexican
Seafood
Thai
About Villa Vedas Catering
Villa Vedas catering ("VVC") is committed to creating a tailor-made and unforgettable experience for you on your big day.
VVC offers both food and beverage packages, the latter being prepared and served in our stylish and well-appointed bar. In order to streamline the process, and to ensure the quality of your overall experience, VVC's preference is to cater both the food and beverages.
As we are cooking "at home", VVC offers a well-priced set of menus that are prepared in our well equipped commercial kitchen at Villa Vedas. As a result, we can normally be responsive to late changes in menus and numbers as the food is prepared at the villa. We also have no problem with you "mixing and matching" between our menus if you wish.
VVC is currently only available for in house catering, check out our venues!
Villa Vedas
Bali Beach Glamping https://www.venopi.com/id/venue/en/fabulous-beachfront-glamping-resort/
Important notes
VILLA VEDAS CATERING TERMS AND CONDITIONS
1. Because Villa Vedas Catering (VVC) is cooking "at home" with its regular chef and kitchen staff, unlike outside caterers, it does not require a minimum number of guests to guarantee it enough money to justify a mobilization to a distant villa, and no number of guests is too small for VVC, and VVC will always offer that personal touch as a result.
2. Food and beverage products and pricing are based upon price and availability at the time of writing. However, due to unforeseen circumstances, there may be price or availability issues. In such a case, VVC will offer suitable alternatives for your approval.
3. VVC does not serve food provided by the guest or other vendors at an event, other than by prior agreement between the guest and VVC.
4. The final number of guests must be confirmed by the client to VVC no later than 7 days prior to the event.
5. The final selection of a menu and beverages for the event has to be submitted to VVC no later than 7 days prior to the event (but 14 days is better). Changes will only be allowed after that time through negotiation with VVC, which will always accommodate such requests whenever possible.
6. VVC caters and charges based on the number of people on the invoice. VVC does not provide food and beverage for vendors other than by prior agreement.
7. There will be an extra charge for food and beverages served beyond the stipulated time set out in the invoice, which is typically a maximum of 8 hours.
8. Standard tables and tiffany chairs are included in the prices for up to 100 guests, however other types (or colors) of tables and chairs can be arranged at an additional cost. For more than 100 guests VVC will need to hire additional furniture, and an additional cost equivalent to the cost of hiring might apply.
PAYMENTS
9. If a client has already paid a deposit for a stay at Villa Vedas, VVC requires a deposit equivalent to just 10% of the estimated invoice to confirm a catering booking.
10. The balance payment must be received by VVC no later than 14 days prior to the event date. If full payment is not received by the due date, VVC has the right to cancel the booking without refunding the deposit.
11. Please remit the full amount shown in the invoice. The guest is responsible for his / her bank transfer fees, and the invoiced amount should be received by VVC.
12. For any events booked less than 14 days prior to the event date, the total amount is due and payable immediately.
13. VVC can fix and accept payment in USD, AUD, NZD, EUR, GBP, THB, MYR, SGD, and CAD by prior agreement with the client. Please tell us what currency suits you best.
DAMAGE & LIABILITY
14. VVC is not responsible for the loss by guests of their personal belongings before, during, or after the event.
15. The client is liable to cover the cost of any damage or breakages, such as glassware, cutlery, and crockery, and if red wine is spilled on tablecloths, at replacement value.
CANCELLATION POLICY
16. In the event of a cancellation, VVC has the right to retain the deposit as its service fee for work done to date.
17. In the event of a cancellation less than 14 days prior to the scheduled event, and after the invoice has been settled in full, VVC has the right to retain up to 100% of the invoiced amount, depending on costs it has incurred.
POLICY ON CHILDREN
18. Children of less than 14 years of age will be charged 50% of the adult F&B package prices. Children, more than 14 years of age will be treated as adults.
BAR POLICY
19. There is no corkage charge for any alcohol brought by the guest to the event with prior notification to VVC.
20. VVC will only take responsibility for alcohol received by it if a receipt is given for the same to the client by the villa manager or the bar staff. For the avoidance of doubt, VVC accepts no responsibility for alcohol for which no receipt can be produced by the client.
21. VVC's beverage package commences from the time the welcome drink is served and typically lasts for 8 hours.
22. For the safety of everyone, VVC has the right to refuse to serve alcohol to guests who are considered to be intoxicated. VVC will bring this to the client's attention if it happens. On the day of the event, we will consult with the client or wedding organizer for any cases of intoxicated guests, or large numbers of alcoholic drinks being requested.
23. Shots are not part of the bar package. Clients should discuss this with a VVC representative if they wish to include this in their package.
24. If clients would like to order some cocktails that are not on the VVC signature cocktail list, then all the ingredients needed to make the requested cocktails will be the client's responsibility, including the alcohol, juices, fruits, garnishes, etc.
THE FOOD PACKAGE
25. Buffets will be served for a maximum of 150 minutes, and dessert buffets for a maximum of 90 minutes.
26. VVC provides kitchen equipment, crockery, and cutlery as per the menu package.
27. VVC will provide a menu card on plain white paper upon request.
28. VVC will use its best efforts to cater to special dietary requirements. The client is asked to advise VVC as early as possible of any special dietary requirements.
THE BEVERAGE PACKAGE
29. Use of Villa Vedas' stylish bar is included in VVC's beverage package.
30. If the client wishes to bring its own alcohol, VVC asks the client to advise it as early as possible about his / her intentions so we can hire the necessary glasses if we do not have them. The cost of renting some cocktail glasses that we do not have maybe for the account of the client.
31. VVC will handle, chill, and serve any alcohol on behalf of the client for which the client has obtained a receipt from VVC.
CLIENT'S AGREEMENT DEEMED TO THESE TERMS AND CONDITIONS
32. Regardless of whether the client has signed the agreement, the client is deemed to have consented to these terms and conditions through his / her payment of a deposit.
Save to My Collections
Create Event Collection
Create your new event collection below and start collecting venues you like according to your event.
Success!
Oops!