Venopi Fees Overview
Last Updated: December 10th, 2020
Venopi Fees Overview specifies the Fees owed by customers/partners and collected by Venopi when Listing or Booking on the Platform, or using other Services. This Fees Overview specifically identify Fees owed by Customers, Partners, or Vendors, and how Fees are paid to Venopi.
The Fees Overview is part of and uses words and phrases defined in the Venopi Services Agreement. All Users acknowledge and agree that all payments shall be made in accordance with this Fees Overview.
Customer Fees
All the Fees owed for the Booking will be presented prior to your acceptance, which acceptance will be subject to our Cancellation and Refund Policy. We may authorize a hold for the amount of the Fees to your credit card or other payment methods linked to your Account when you request a Booking. When a Booking is accepted by a Partner or Vendor, we will charge your Account for the full amount of the Fees. Fees include amounts ultimately paid to Partners or Vendors, and processing Fees payable to us. Partner/Vendor Fees may be listed hourly, by the service, or as a fixed amount depending on the service provided (for instance, a photographer may charge hourly and a caterer may charge by what is ordered on a per-person basis). Taxes will also be identified separately. If you update a Booking, we may adjust the Partner or Vendor Fees accordingly which may result in either additional amounts owed or a refund of amounts paid.
A processing Fee of 1% - 3% is included in all charges to Customer.
Partner/Vendor Fees
When a Booking is completed, a Commission Fee for the transaction is retained by Venopi from Partners' payouts as a compensation to Venopi for providing the Services and use of the Platform. The Commission is based on the subtotal for payment for Booking the Listing for the agreed upon period including any required Partners provided Services, and Additional Fees, if applicable (a "License Charge") and is retained at the time a Partner's payout is initiated.
| Tier | Transaction value |
| --- | --- |
| Alfa | <= € 1000 |
| Bravo | € 1001 - € 5000 |
| Charlie | € 5001 - € 10.000 |
| Delta | € 10.001 - € 20.000 |
| Echo | € 20.001 and above |
Commission
| Tier | < 20 transactions | 21+ transactions |
| --- | --- | --- |
| Alfa | 15% | 12.5% |
| Bravo | 12.5% | 10% |
| Charlie | 10% | 9% |
| Delta | 9% | 7% |
| Echo | 8% | 5% |
| Tier | Transaction value |
| --- | --- |
| Alfa | <= Rp 10.000.000 |
| Bravo | >Rp 10.000.000 - Rp 50.000.000 |
| Charlie | >Rp 50.000000 - Rp 100.000.000 |
| Delta | >Rp 100.000.000 - Rp 200.000.000 |
| Echo | > Rp 200.000.000 |
Commission
| Tier | < 20 transactions | 21+ transactions |
| --- | --- | --- |
| Alfa | 15% | 12.5% |
| Bravo | 12.5% | 10% |
| Charlie | 10% | 9% |
| Delta | 9% | 7% |
| Echo | 8% | 5% |
The payout amount is the License Charge minus any applicable Fees, Taxes, or Fines. Venopi will normally initiate payouts to Partners within 7 days after a Booking is completed and payouts to Partners will depend on the Vendor Service provided and agreed terms. We may withhold a payout if a dispute is initiated between a Customer and a Partner or Vendor, or as otherwise permitted by the Services Agreement. Payouts of Additional Fees or for damages, or resulting from a dispute will be paid within a reasonable time after settlement of a dispute. Timing of a payout may also be modified where the Booking is updated, rescheduled, or cancelled.
Other Fees
Additional Fees. Where Customers exceed the use limitations of a Listing (Space or Service), additional Fees may apply. For overtime use of a Service or Space, the Additional Fees will be based on the hourly rate for the Service or Space, at one and half times the scheduled rate, and will be billed in 30-minute increments. For over-intensive use of a Service or Space (e.g., materially exceeding the agreed number of attendees), in our sole discretion we may impose an additional use charge. We may bill any Additional Fees when first notified that the agreed-upon time for use was exceeded and may charge any payment method tied to the Customer's Account. Any disputes relating to Additional Fees are subject to the dispute resolution process identified in the Service Agreement.
Fines for Damages and Other Circumstances. While we try to avoid these situations, occasionally the terms or expectations of a Booking are not met and Fines may be owed by a Customer. This may be caused by damage to or misuse of a Space, Service or Amenities, inappropriate use of Vendor Services, excess garbage left at a Space, violations of the Booking Agreement or the Community Guidelines, insufficient funds or unauthorized use of a payment account, or other claims. Where any Fines are owed, you agree that we may immediately charge any payment method linked to your Account.
Cancellations. All Fees are subject to our Cancellation and Refund Policy.
Payment methods
We accept: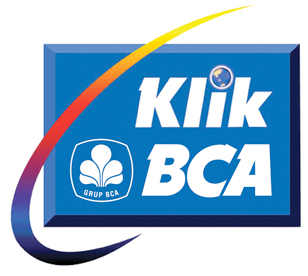 ---
Should you have any questions or comments concerning this Privacy Policy, please do not hesitate to contact us at hello@venopi.com.