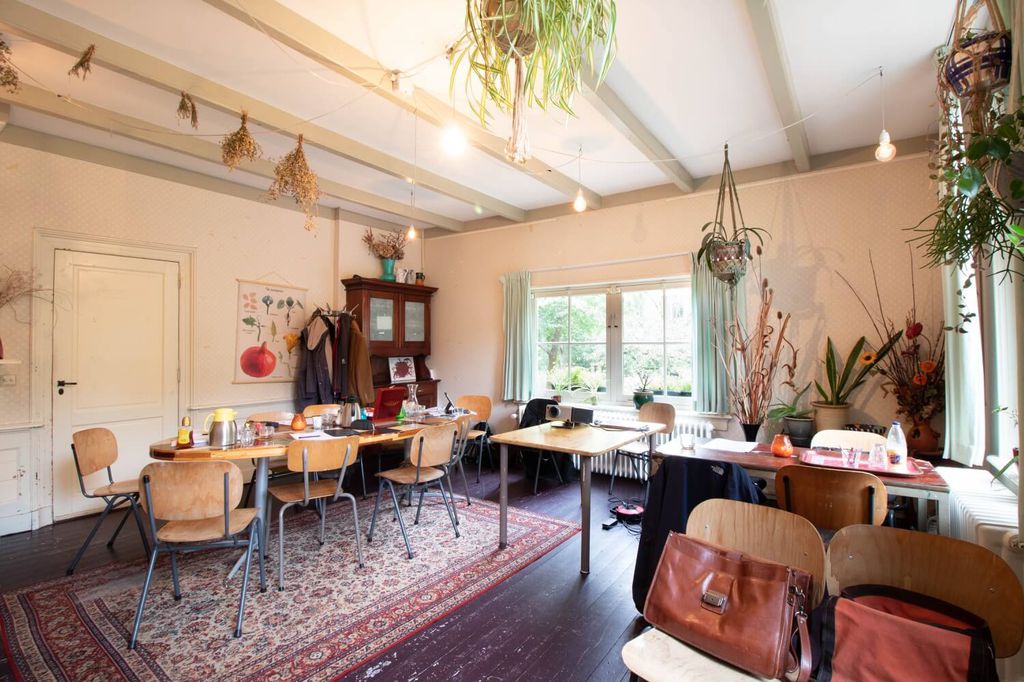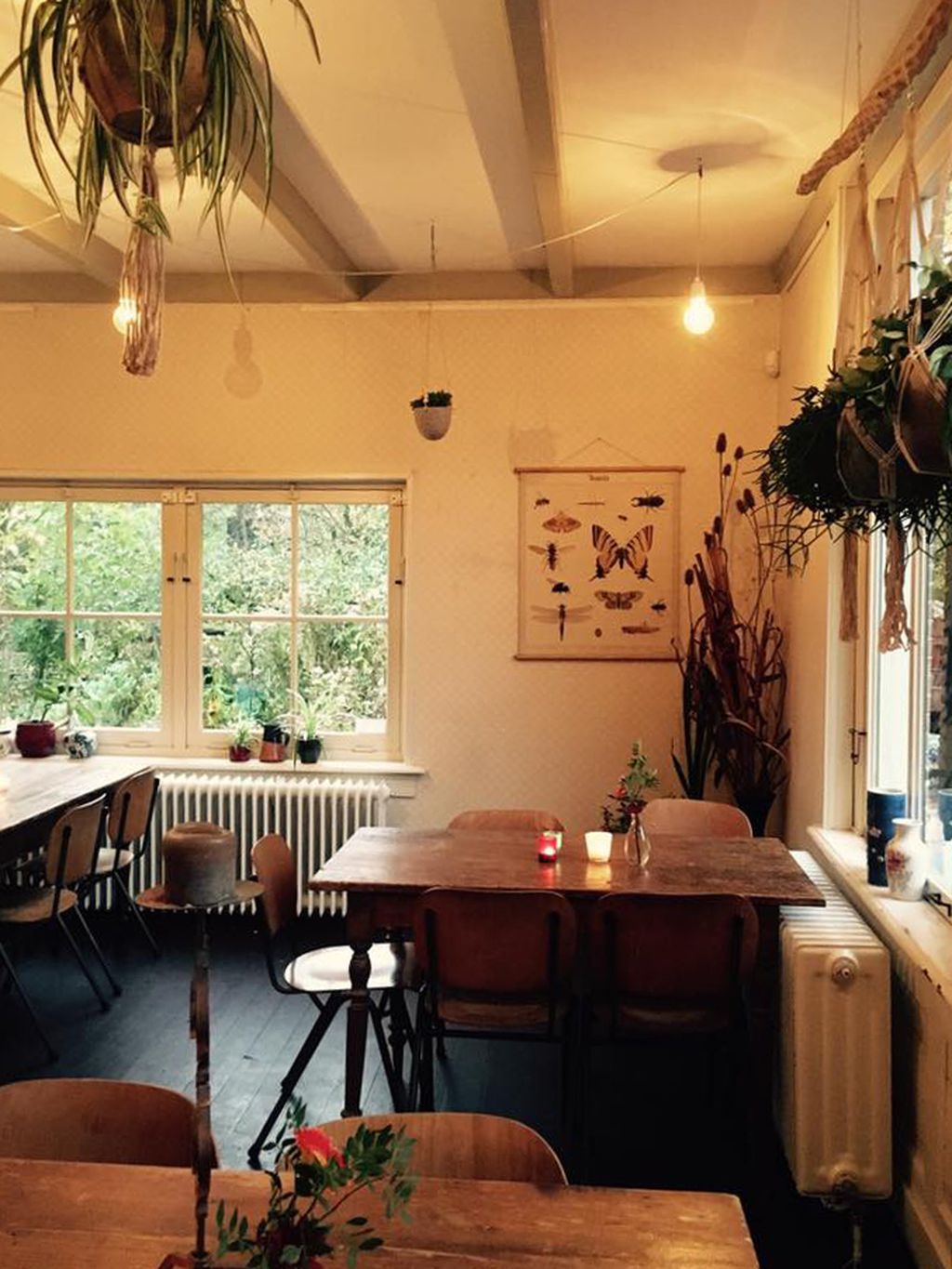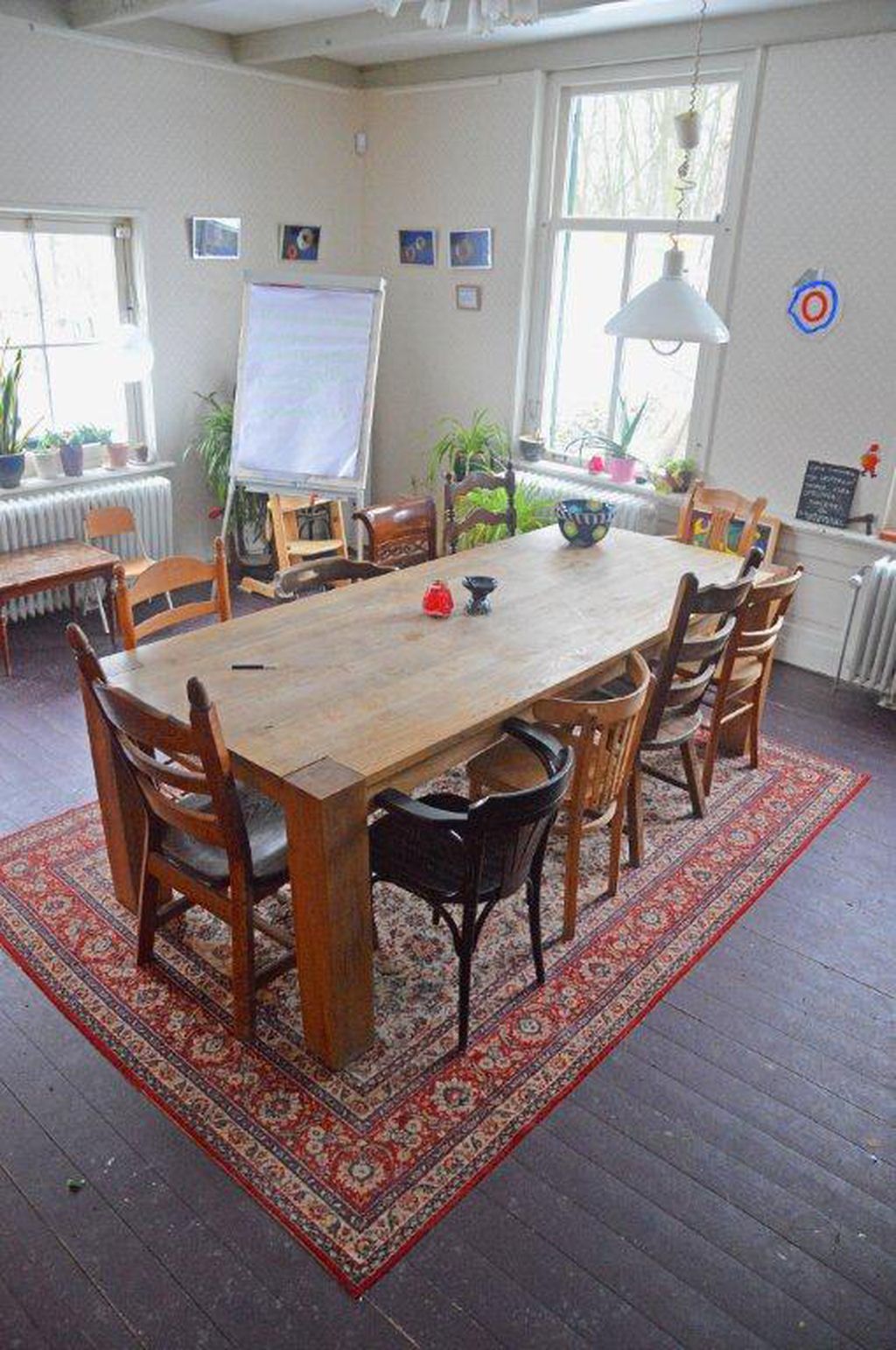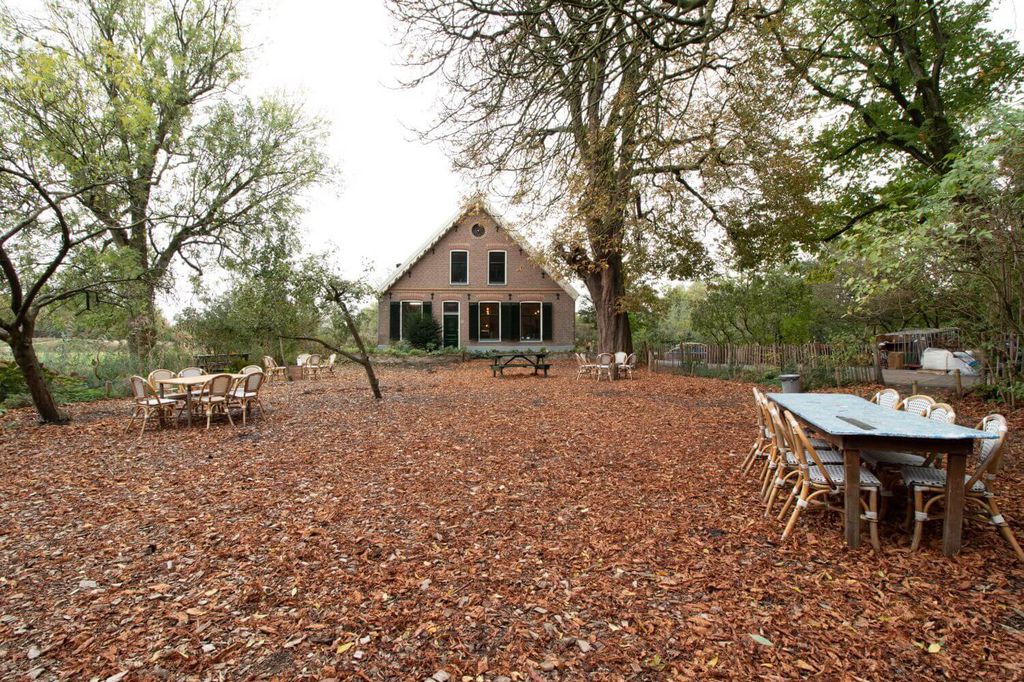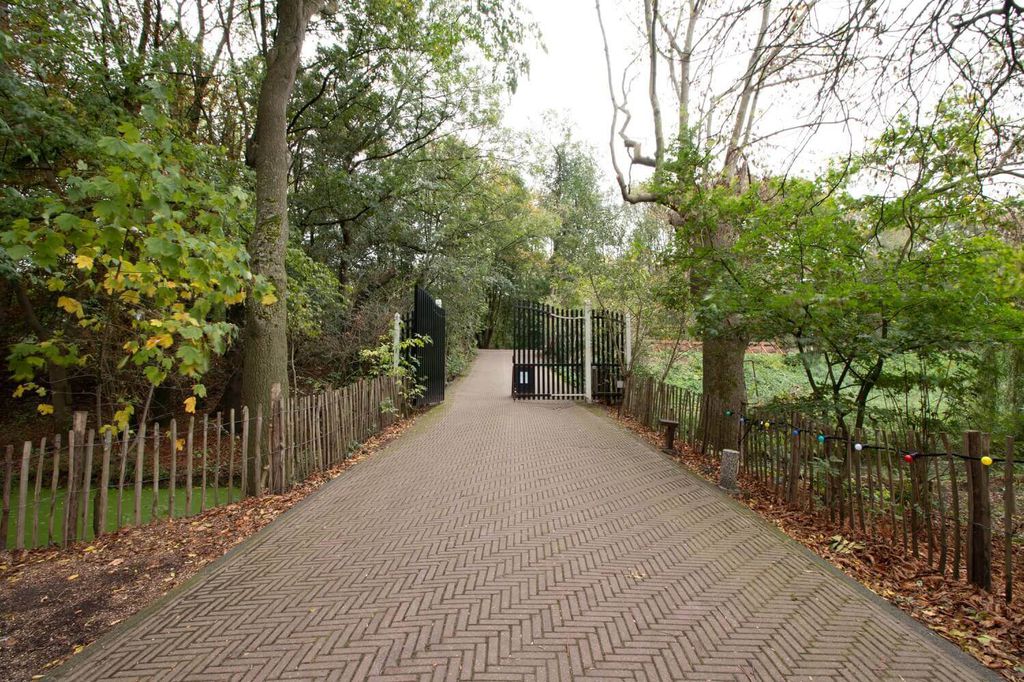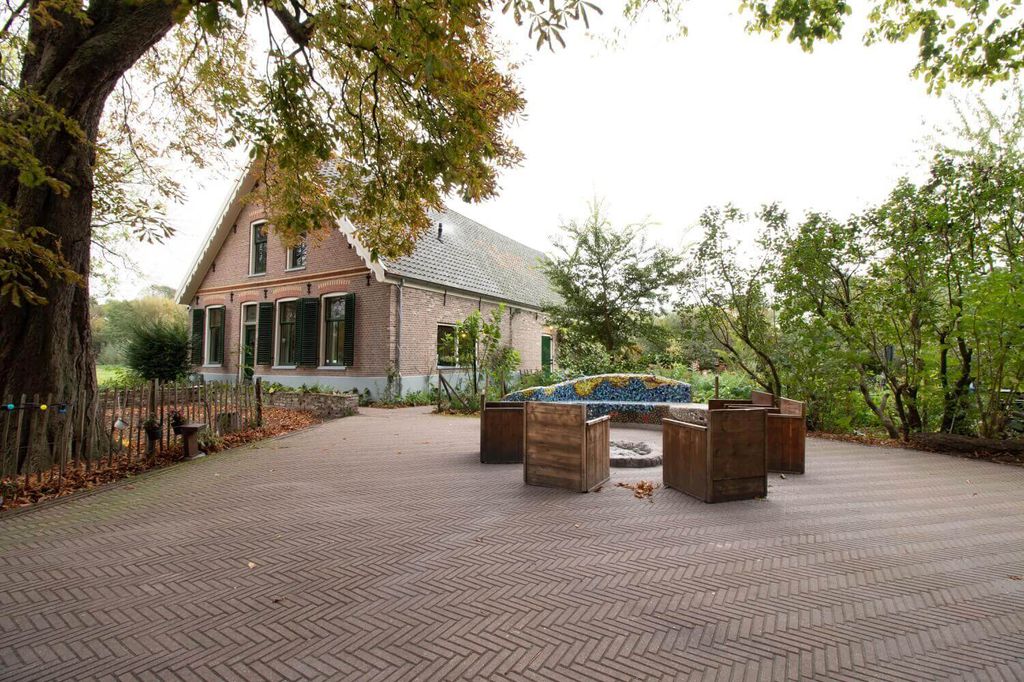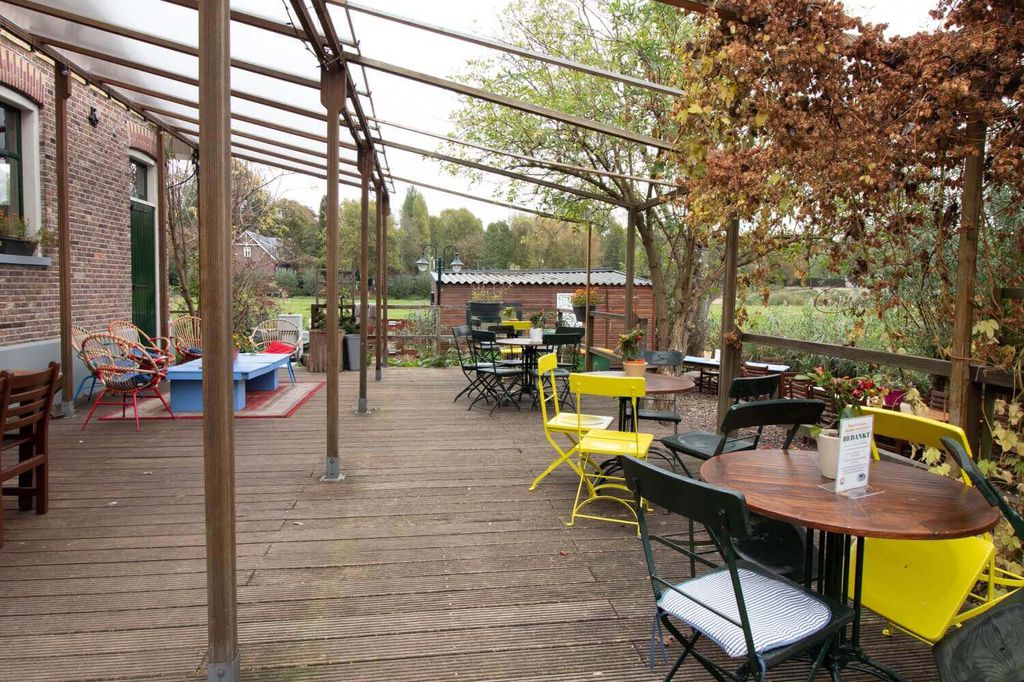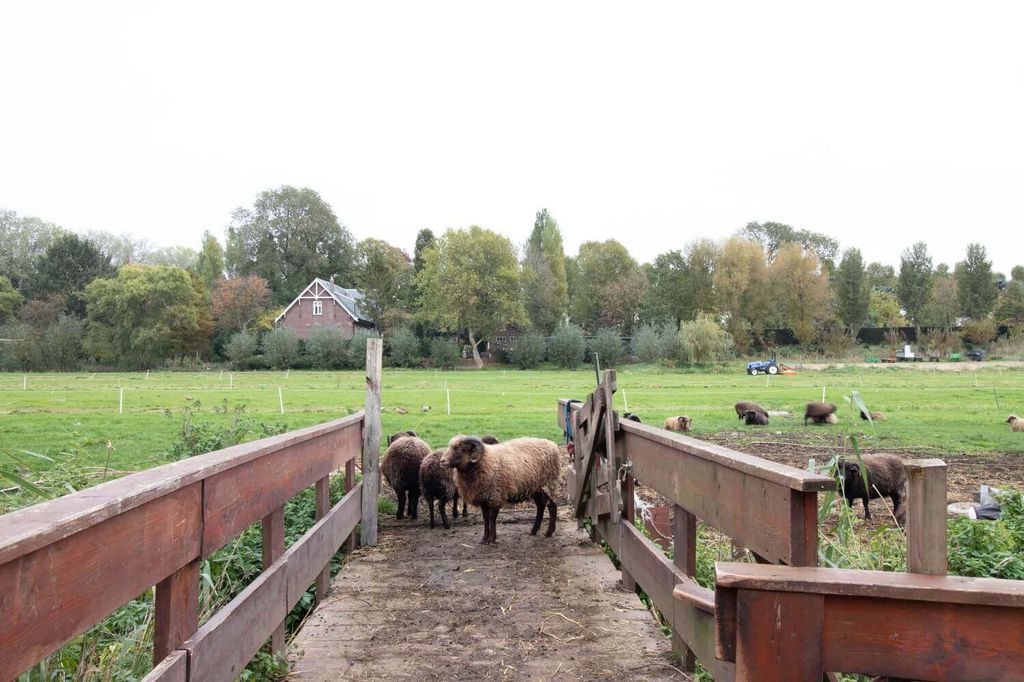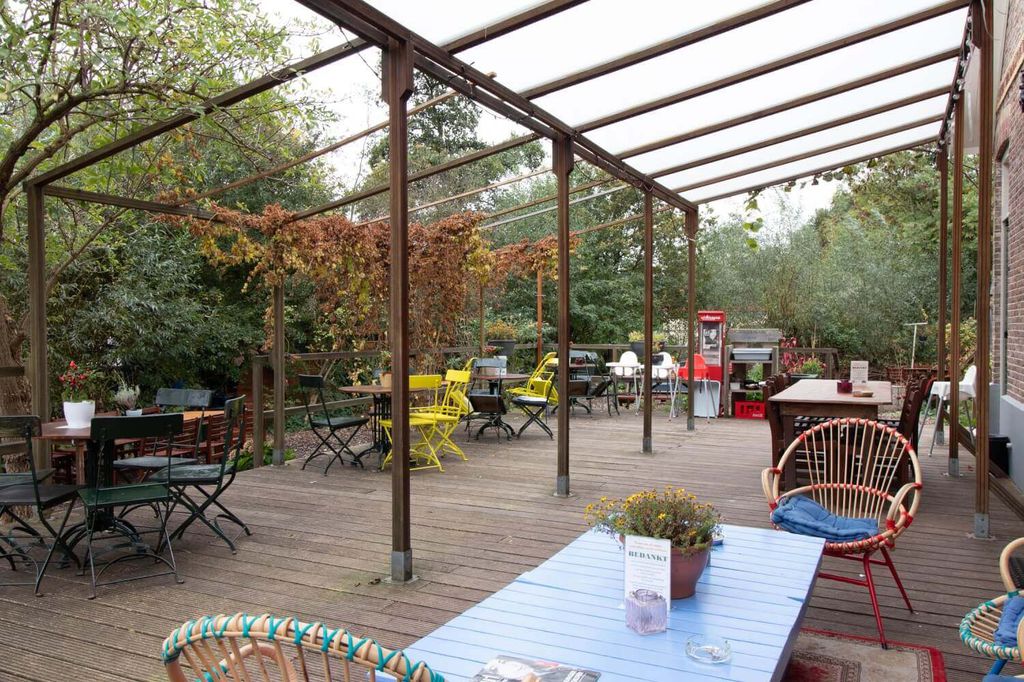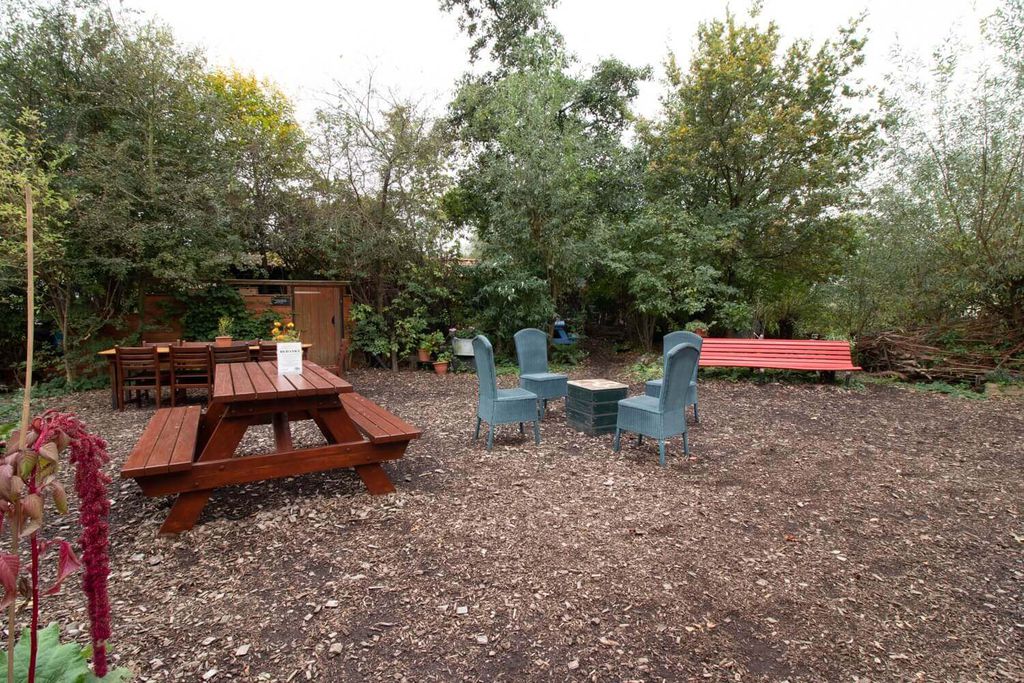 Starting from

€ 550
Spaarndammerdijk
Highlights
Private space

Official wedding location

Bring your own food is allowed

Available to rent outside opening hours
Vibes
Cozy
Minimalist
Raw
Rustic
About the space
Book the living room in the Buurtboerderij for a meeting or workshop. Here you can get away from your own work environment with your team. There is room for up to 20 people. The tables and chairs you can arrange according to your own idea, there is wifi available and we can arrange for a nice lunch.
De Buurtboerderij is run by volunteers and customers of De Regenboog Groep. People with a distance from the labor market are offered, under the guidance of the permanent staff, a safe and sociable environment to gain experience and build self-confidence. They work in the ministry, in the kitchen, receive guests, help with wedding parties and parties and keep the farm clean and cozy. The Rainbow Group has been committed for more than 40 years for homeless people, addicts and people with mental health problems.
It is possible to use part of the farm for community activities, meetings, (children's) parties, workshops, lectures, etc.
A children's party
Our green and cozy location is also suitable for children's parties.

Weddings and parties
A few times a year, the Buurtboerderij can be rented in full, for example for a wedding.
In 2019 we will no longer have availability for full rental in the months of May to October.
It is also no longer possible to make a group reservation in the months up to and including September on weekends or on Friday evenings.
Lunch or dinner
We serve coffee with cake, lunch with soup and sandwiches, pancakes and healthy evening meals.
If you want to give a reception we can take care of the catering. Please contact us and we will discuss your wishes.
Highlights
Free WiFi and flipchart with paper and markers
Projector and projection screen at € 17.50
Unlimited water
Snacks and drinks can be ordered at the bar
You can bring a birthday cake, but you have to take the other snacks and drinks with us
Please go through these lists:
Maximum 20 people
You must take care of any additional furniture, plates and cutlery yourself
Food and drinks can be ordered at the bar or we create a beverage buffet for you
From 3 hours before the start of your reservation you can go to the front garden for construction, decoration and / or other preparations
Tents are allowed in consultation; the use of large pegs and making holes in the garden is not permitted
In principle, drinks must be purchased from us
It is possible to use your own wine, Prosecco / Champagne. For this we charge corkage (€ 10.00 per bottle opened)
You are allowed to bring your own cake
For snacks, lunch and / or dinner you can use our regular caterer: Kok op Stelten (www.kokopstelten.nl)
You can also take care of food yourself. In that case we charge € 3.50 per person
Final end time: 10 p.m.
Of course, the farm and the surrounding garden / nature are treated with respect at all times
We kindly ask you to leave the garden tidy again afterwards
Suitable for
Afterparty

Baby Shower

Birthday

Brainstorm

Brand activation/Experiential Marketing

Ceremony

Corporate Event

Debate

Hackathon

High tea

Kids' Party

Lecture

Meeting

Off-Site

Party

Photo shoot

Pop-up

Presentation

Private lunch or dinner

Social/Family Gathering

Team Building

Training

Video/Film Shoot

Wedding

Workshop
Pricing details
Optional Service fees
Projector and projection screen

Rental for projector and projection screen

17.5 /booking
Facilities
Beamer & screen

Beamer & screen

Flexible furniture layout

Flexible furniture layout

Flipchart

Flipchart

Professional lighting
Sound System
Speakerset
Stage
WiFi

WiFi
Accessibility
Family friendly
Pet friendly
Smoking Zone
Wheelchair access
Service
Service staff

Service staff

Technician

Technician
Consumption
Alcoholic beverages

Alcoholic beverages

In-house catering

In-house catering
Uniqueness
Available outside opening hours
Bar
Dining table
Garden
Kitchen
Natural Light
Official wedding location
Plants
Space rules
No Loud Music/Dancing
No Smoking
Availability
House rules
Be respectful towards the people, volunteers, and the space
If you break something, you will be charged for
You can bring a birthday cake, but you have to take the other snacks and drinks with us
Downloads
Brochure
Catering/menu