Interview with Maikel from Het Arbeiderspaleis Amsterdam
Interview with Maikel from Het Arbeiderspaleis Amsterdam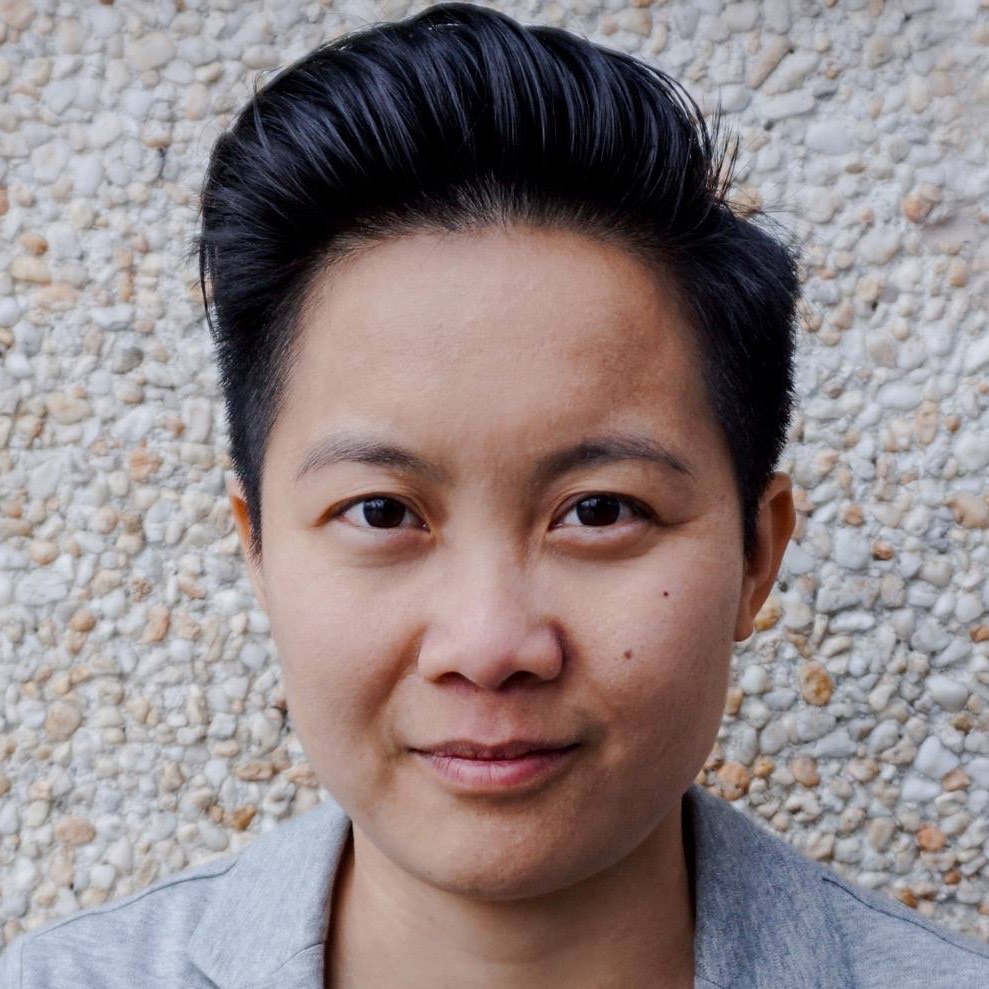 In this post, we are featuring Maikel, the owner of Pipes and Beans, who is currently busy with his next venture, Het ArbeidersPaleis.
Some of you who live around Hoofddorppleinbuurt, Schinkelbuurt and Vondelparkbuurt might already be familiar with Pipes & Beans, a super cosy and unique neighbourhood café with excellent coffees in Amsterdam-Zuid.
Het ArbeidersPaleis might share a familiar vibe with Pipes & Beans, but it has its characters. Located right in front of Museum 't Schip (Amsterdam West), it's a flex-work neighbourhood café with great coffee and perfect for workshops and events.
I have known Maikel for four years now, and he has always been a great supporter of Venopi. I recall how kind, welcoming and straight to the point he was when we first met. He is a man of refreshing candour, a true entrepreneur embracing the journey without romanticising it. Therefore I am glad and honoured to have Het ArbeidersPaleis as our partner and get a chance to pick his brain and wisdom and share them with you!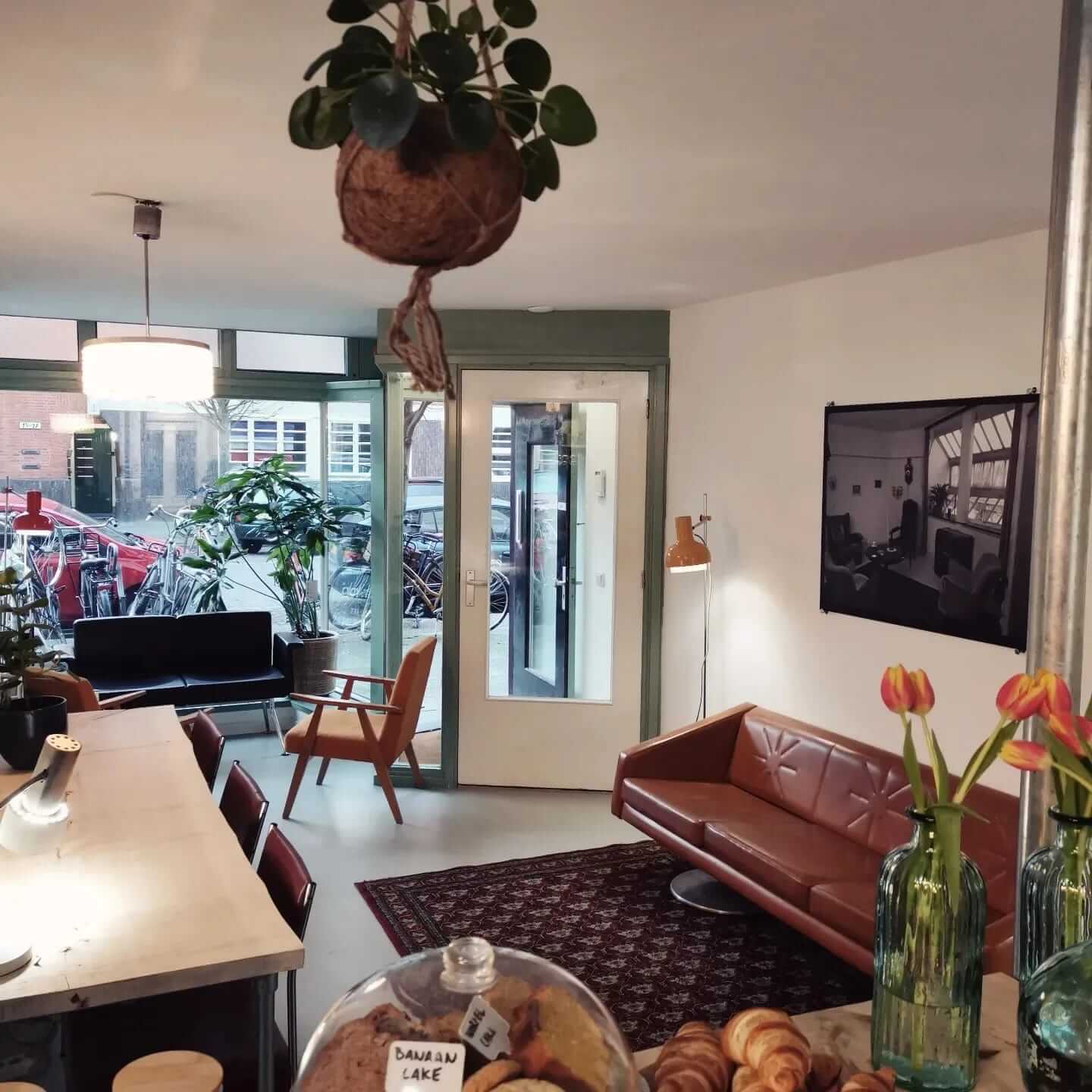 Het ArbeidersPaleis entrance
Hi Maikel, please briefly tell us about your background.
I am originally from sports. I played national basketball for years and then started working as a coach. After this, I organised sports projects for autistic children and children from special education for the municipalities. Later in life, I learned that I am an entrepreneur and that setting up your own business is feasible. My first company was Campsterdam, an Amsterdam hostel with campers, caravans and boats.
Five years ago, I started a coffee shop (pipes and beans), a second living room with a neighbourhood function. I am now setting up my second business: Het Arbeiderspaleis, a flexible workplace - coffee bar - neighbourhood café where people can come together, work, meet and drink.
By the way, I also run a business at home with two children (four years and ten months), a girlfriend, and our dog Curly.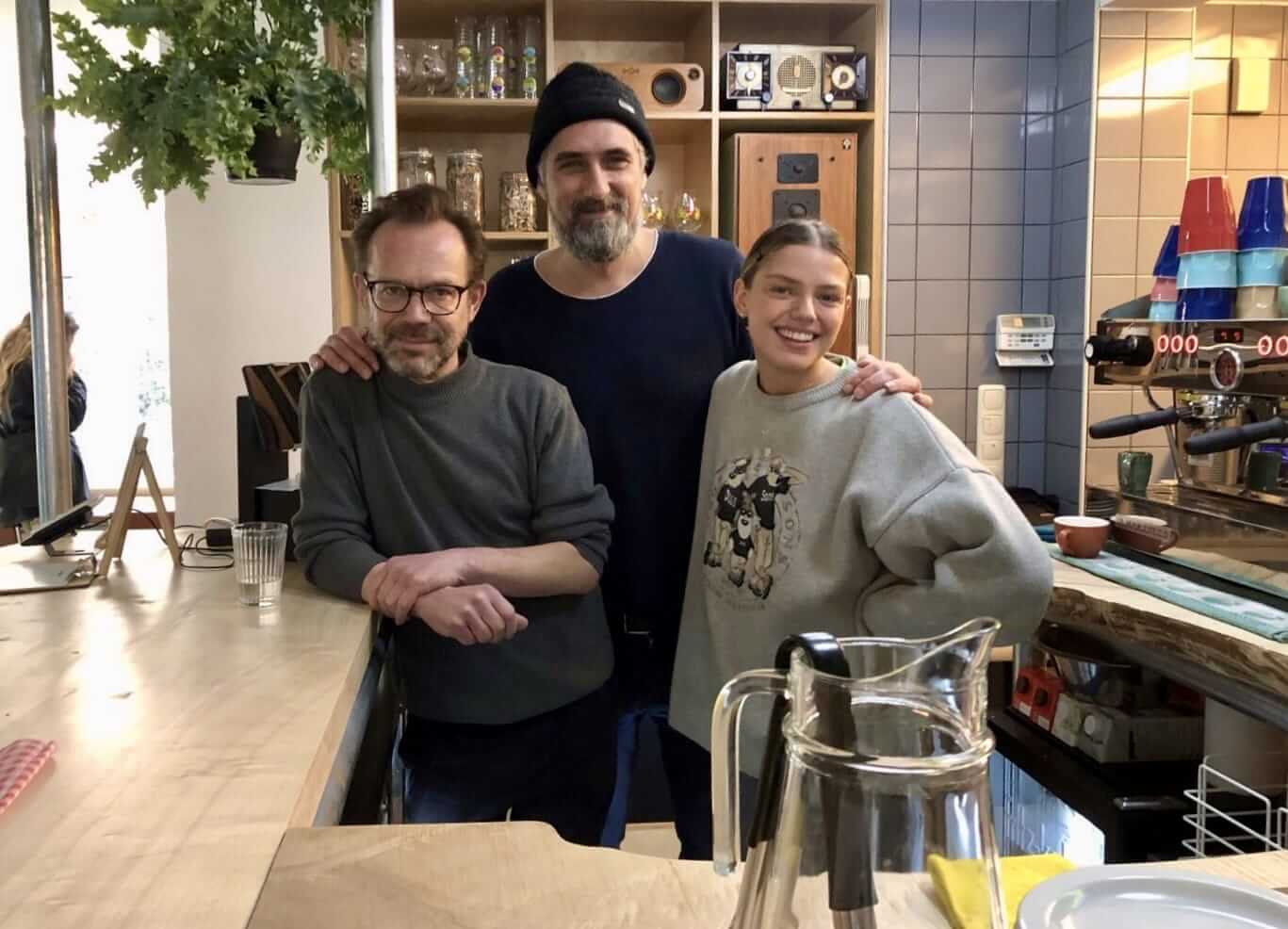 Het ArbeidersPaleis crew
Why did you decide to go create "Het ArbeidersPaleis"?
There's a Dutch proverb: "The blood creeps where it can't go", which means that the true character of somebody will always show up. I was looking for a new challenge and got the most energy from the initial creative phase, such as thinking about where the company should go, renovating and furnishing, and especially making new contacts with new people.
I never think about it, and I don't do it. I enjoy every day, and I want to create something beautiful. If that doesn't work, I'll do something else.
What is the hardest part of the journey so far?
A friend recently told me that you recognise an excellent entrepreneur by how he handles his setbacks. And there are constant setbacks. But what I run into the most is that it is challenging for you as an entrepreneur in Amsterdam these days. Let me keep it at that.
What's the best part of the trip so far?
Connecting people and making new friends. Doing something together that makes everyone enthusiastic makes me happy.
What is the vision of "Het ArbeidersPaleis"? Where do you see it in five years?
I never think about it, and I don't do it. I enjoy every day, and I want to create something beautiful. If that doesn't work, I'll do something else.
What advice would you give to someone just starting their own business?
Do something you like. Everything will work out if people see that you are authentic and work hard in something that makes you enthusiastic, except maybe an all-you-can-eat takeaway. But then you had fun.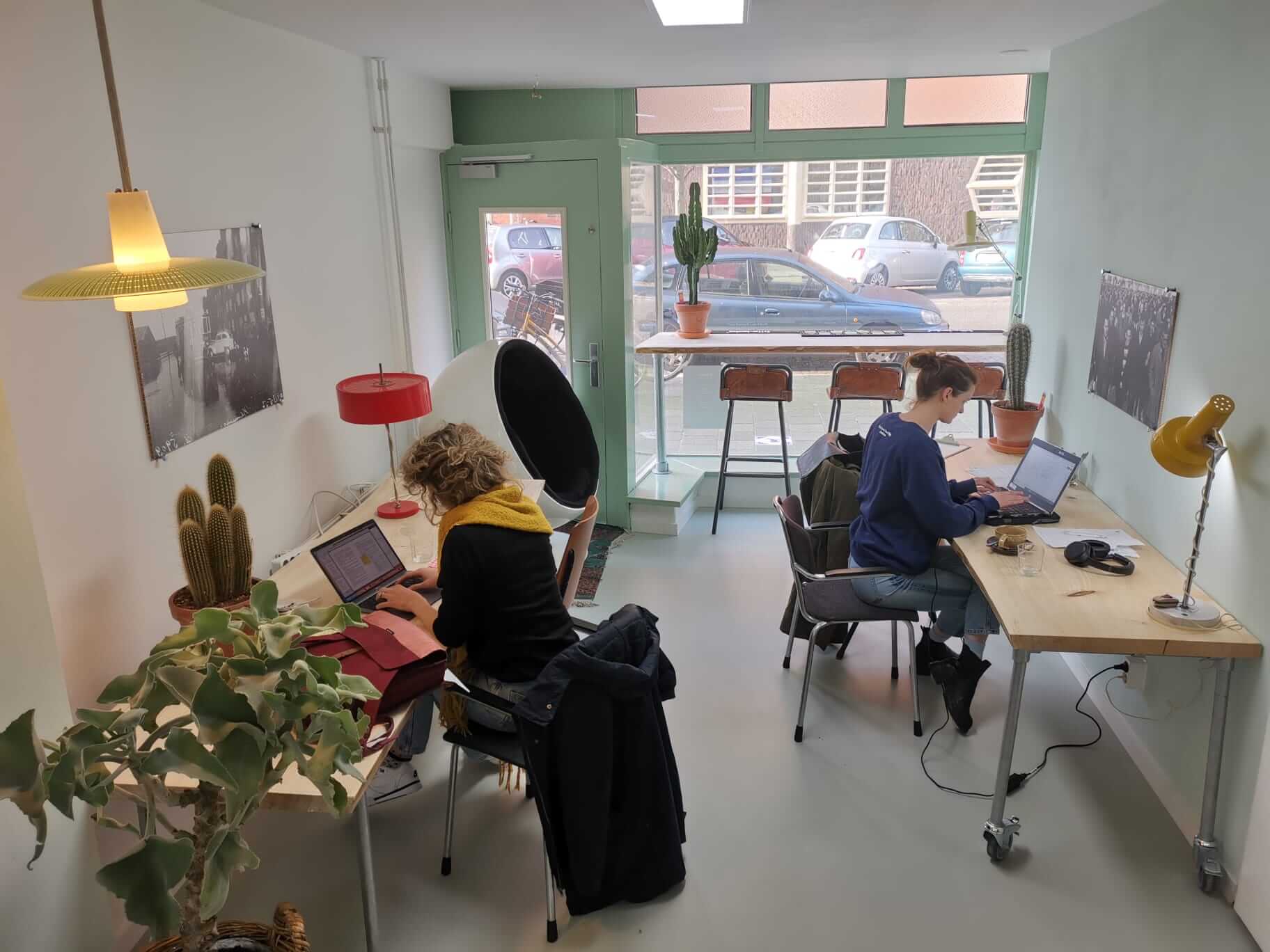 Het ArbeidersPaleis flexwork
What are some of your greatest learning experiences in running a business?
It is challenging for me to set up a business with others. Many people view it differently. Often it is only about money for them, for example. Then it won't work. I also found out that everyone "does something". So if you do a little better and have a lot of fun with it, you'll be fine.
Closing thought
Thank you so much for sharing, Maikel! My favourite part is when you say it's essential to do something we truly love. When we do that, I also believe that one of the most crucial ingredients to being a successful entrepreneur (or human being) is to learn from our failures and face them with a curious mind instead of fear.
As a closing, I want to share a quote from one of my favourite physicists Richard P. Feynman: "We are trying to prove ourselves wrong as quickly as possible because only in that way we can find progress".
Looking for the Dutch version of this interview? Check out this link